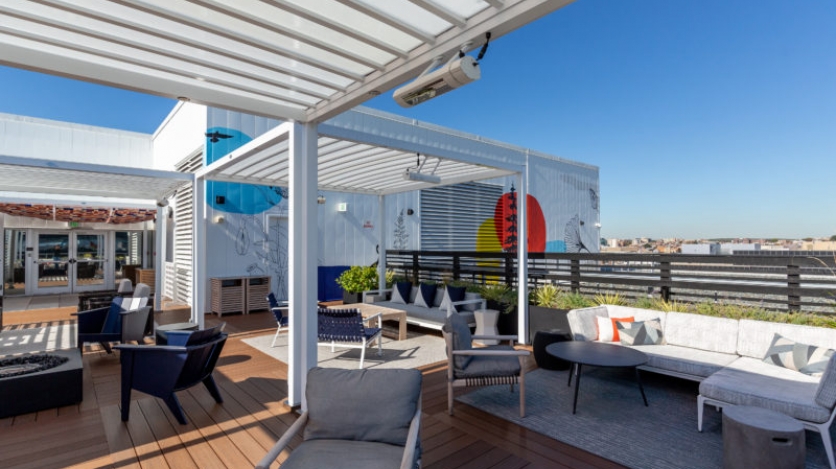 1615 L Street Rooftop. (Image: Carr Properties)

YPA DC: Welcome Back Rooftop Happy Hour
Join the Young Professionals of the Americas on June 22 for a rooftop happy hour to welcome DC members and friends back to our home at 1615 L Street.
Overview
Young Professionals of the Americas is happy to welcome members and friends to our rooftop for a summer happy hour. There will be light food, drinks, and contemporary music from Latin America and the Caribbean.
The event will be held on the rooftop at 1615 L Street NW (Rooftop) rain or shine*. This event is free and open to YPA members and friends.
Please register in advance by emailing: ypadc@as-coa.org.
Founded in 2013, Young Professionals of the Americas (YPA) is a member initiative of AS/COA that provides a platform for young professionals to connect around the latest trends in the Americas through its New York City, Miami, and Washington, DC chapters.
YPA Mission Statement
The mission of YPA is to build a network that engages, connects, and inspires future leaders passionate about Latin America through professional development and social events.
*We will move the happy hour to our suite in the event of inclement weather. Vaccination is required, masks are optional.