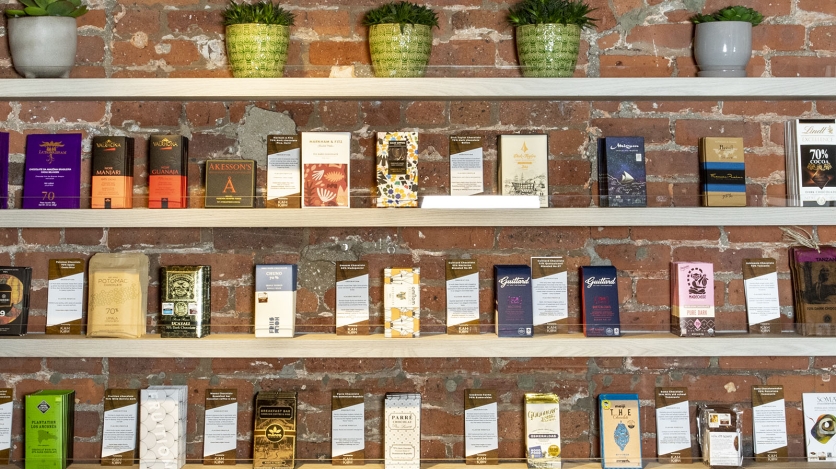 The Kahkow Store.

YPA Chocolate Tasting and Rum Pairing
Join us in Williamsburg on July 27 for an exclusive sampling experience of two fine Dominican products: Kahkow chocolate and Barceló rum.
Overview
Join the Young Professionals of the Americas as we visit fine-chocolate maker Kahkow in Williamburg, Brooklyn for an exclusive tasting of the premier Dominican chocolate paired with the exquisite Barceló rum.
Rizek Cacao's Kahkow is the largest fine and flavored cacao processor and exporter in the Dominican Republic. Over the past years, Rizek has been working on innovative products where they combine original techniques with the purpose of bringing together all the significant elements found in the cacao ecosystem. Barceló rum has played an important role in one of these products. 
YPA and Rizek Cacao are delighted to showcase this perfect pairing of quintessential Dominican brands.
---
To RSVP, please email us at ypany@as-coa.org. Capacity is limited, and priority will be given to YPA members. 
YPA members: $15 
Non-members: $25
---
Not a member yet? Join YPA today for access to this event and our networking and social events, such as private art fair tours, concerts, and intimate talks with industry leaders around professional development.
Want to learn more about events like this? Sign up for the YPA mailing list.