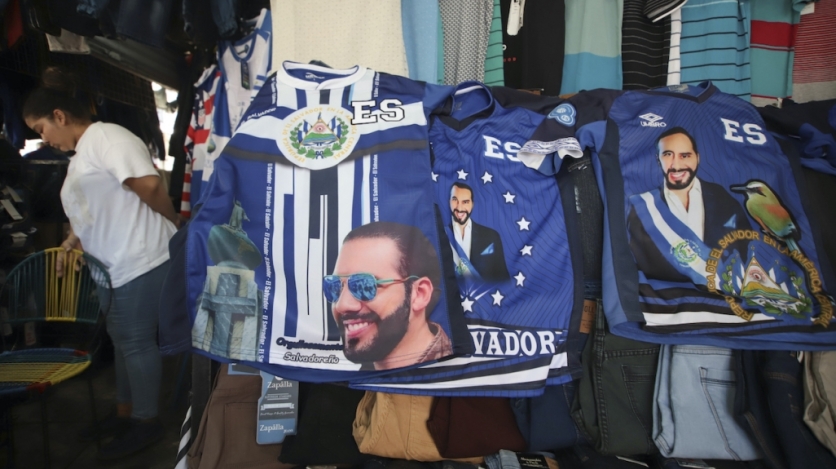 Bukele paraphernalia. (AP)

YPA Cafecito with Nelson Rauda on Bukele
Young Professionals of the Americas will discuss the influence of El Salvador's President Nayib Bukele with the El Faro journalist
Overview
El Salvador's President Nayib Bukele, the self proclaimed "World's Coolest Dictator," has carved out an outsized international profile for himself. His brash use of social media, implementation of Bitcoin, and suspension of constitutional rights to fight crime have made him a lightening rod for criticism. But, with his 91% approval rating, Bukele has found admirers across the region, who seek to replicate his style and strategy. 
What does Bukele's popularity mean for the future of Latin America? In an in-person Young Professionals of the Americas Cafecito, Nelson Rauda, a journalist for the Salvadoran outlet El Faro, will explain Bukele's rise and how the leader exercises power, in a conversation with YPA's Chase Harrison. 
This event is private and open to YPA members only. Registration will take place from 6 to 6:15 pm. The panel will take place 6:15 to 7 pm. A drinks reception will follow.
To register, please email ypany@as-coa.org.
---
Not a member yet? Join YPA today for access to this event and our networking and social events, such as private art fair tours, concerts, and intimate talks with industry leaders around professional development.
Want to learn more about events like this? Sign up for the YPA mailing list.