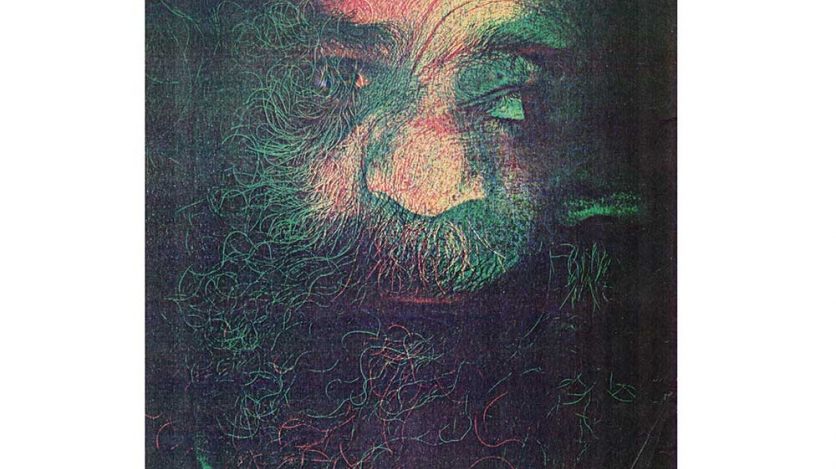 Xeroperformance Workshop with Paulo Bruscky
The Brazilian artist invites the audience at Americas Society to take part in an experimental evening of co-authorship with machines.
Overview
Admission is free and open to the public but prior registration is required.
Paulo Bruscky invites the audience at Americas Society to take part in a  xeroperformance, an experimental evening of co-authorship with machines. During the event, the public will have the opportunity to come together with the artist and collaborate with the copy maker to record gestures. In  xeroperformance, photocopiers are diverted, to create not only multiple copies, but also interferences through distortions, superimpositions and other effects allied to chance and boldness.
Bruscky is a pioneer of the mail art movement, a transnational network of artists corresponding with each other and often operating from within conditions of intense political censorship. The artist's investigation of means of transmission led him to experiment with xerox machines, x-rays, radiographs, electroencephalograms, and fax art. The multiplication of information and the network character of Bruscky's work point to the exponential growth of data and our interconnectedness through digital technologies and in social media today. Xeroxart erodes the unique status of the artwork, and—similar to glitches in computing—even one-to-one reproductions through photography, mimeography, or print. As Bruscky says, "xeroxart is the recording of the mo(ve)ment. I always thank the machine for its creativity."
This program is made possible by the generous support of Galeria Nara Roesler.
Event Information: Veronica Flom | vflom@as-coa.org | 1-212-277-8367
Press Inquiries: Adriana La Rotta | alarotta@as-coa.org | 1-212-277-8384
Membership Information: as-coa.org/CulturalCircle | membership@as-coa.org
---
About the artist:
Paulo Bruscky was born in 1949 in Recife, Brazil, where he lives and works. A trailblazer of Xerox, mail, and fax art, Bruscky emerged on the Brazilian art scene in the late 1960s, one of the nation's darkest periods of state political oppression. Despite the harsh political climate, he resisted authoritarian structures, staging happenings and interventions and pushing the boundaries of experimentation through the employment of humor and wordplay. As the artist himself states, he never asked the government for permission to make his art, even when this led to imprisonment; and although many of his projects won important competitions, they almost always were censored. Known for his active involvement in the international mail art movement and for the dynamic relationships he forged with international artists, including those in the Fluxus and Gutai, Bruscky has always been an artist in communication with the world. From the early urban interventions challenging the role of art within an authoritarian military government, to highly experimental works using medical, communication and reproduction technologies, Bruscky occupies a formidable place in Brazilian art history.