9:00 a.m. to 10:30 a.m.

Live broadcast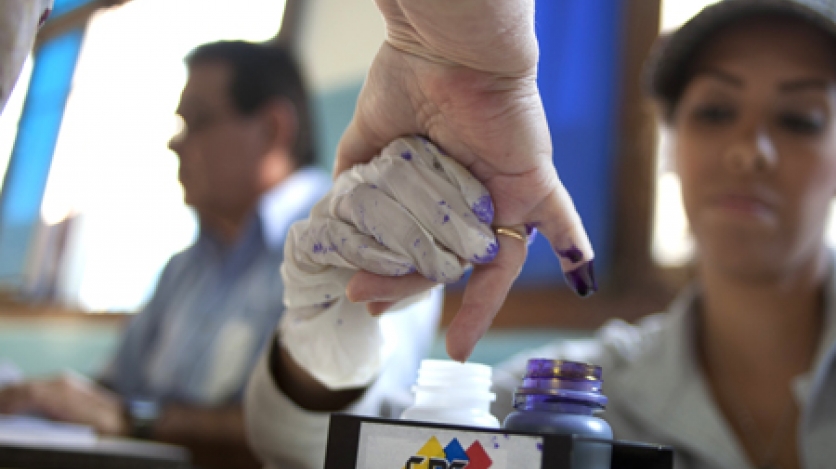 (Image: AP)
Venezuela in the Spotlight: Shifting Ground Before Elections
Council of the Americas will hold a public, on-the-record discussion on the upcoming elections in Venezuela.
Overview

The September 10 sentencing of Leopoldo López to nearly 14 years in prison highlights the dramatic issues facing Venezuela. Coupled with a rapidly contracting economy and border disputes with neighbors Colombia and Guyana, Venezuelans face a potentially volatile political period prior to parliamentary elections scheduled for December 6.  
Please join the Council of the Americas for a discussion with three internationally known experts on democracy and governance in Venezuela and the choices facing the government and people there.
Speakers:
Santiago A. Canton, Executive Director, RFK Partners for Human Rights
Miriam Kornblith, Director for Latin America and the Caribbean, National Endowment for Democracy
José Miguel Vivanco, Executive Director, Americas Division, Human Rights Watch
To register: Please email us at as-coawashington@counciloftheamericas.org
Please RSVP no later than 3:00 p.m. the day before the event.
Join the discussion: #VZoutlook