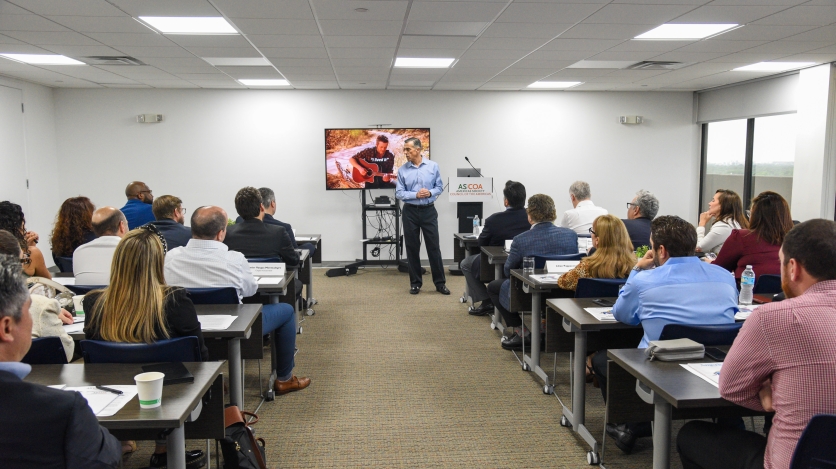 (Photo: Gort Productions)
Thinking Strategically About Geopolitical Risk
Senior corporate leaders gathered in Miami to hear from Edgardo Pappacena about the impacts of global developments on economic growth.
Overview
Florida International University Professor and global risk expert Edgardo Pappacena spoke with senior corporate leaders on how to best navigate the current geopolitical landscape through strategic thinking.
This program explored how multinationals can shift their geopolitical focus from risk management to broader strategic thinking in order to build resilience in today's changing geopolitical environment. In addition to providing insight into the return of geopolitical risk, he shared his personal experience in leading PWC's risk strategies across 150+ countries around the world.
Following Mr. Pappacena's presentation, participants had an opportunity to ask questions and engage in meaningful dialogue. 
Speakers:
Edgardo Pappacena, Adjunct Professor of Strategy & International Business, Florida International University's Graduate School of Business