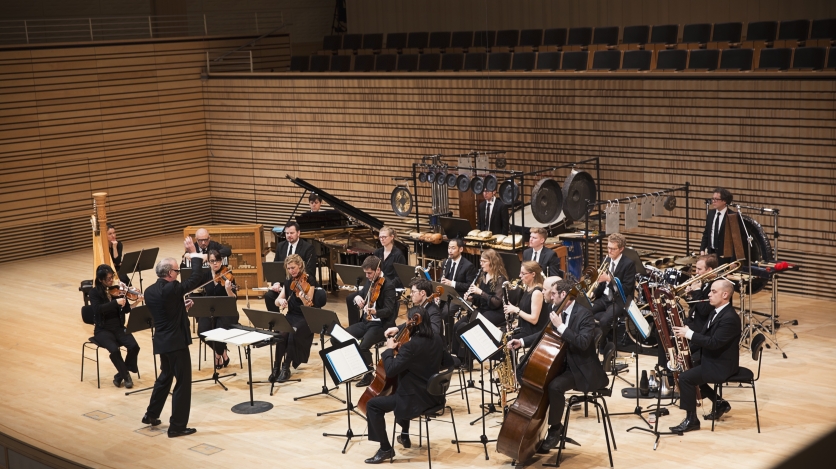 Image: Talea Ensemble
Talea Ensemble: Adamcyk's Father, My Father
Talea Ensemble returns to Americas Society with the premiere of NYC-based Canadian composer David Adamcyk's audiovisual piece Father, My Father.
Overview
Registration for this event is now closed, but tickets may still be available at the door. 
                            (reservations cannot be taken by phone or email at this time)
Admission: Free. 
         Pre-concert talk: 6:15 p.m.
         Concert: 7:00 p.m.
Not yet a member? Learn how to become an Americas Society member to access this event.
Music of the Americas will present Talea Ensemble in the premiere of NYC-based Canadian composer David Adamcyk's audiovisual piece Father, My Father.
The concert will begin at 7:00 p.m., and at 6:15 p.m. we will be holding a special pre-concert talk with the composer David Adamcyk, and Lucie Vágnerová, Core Lecturer in Music Humanities at Columbia University.  
Father, My Father
Canadian composer David Adamcyk's new composition, Father, My Father, is an evening-length concert music reflection on how the #MeToo movement has impacted him as a father. It features a selection of poems, texts, and musical quotations, amongst which are interspersed interviews with individuals of different ages on the subjects of parenthood, gender, relationships, and power. An array of loudspeakers placed around Americas Society's unique concert space play back these materials and immerse the audience in an audio-collage that alternates with original music, performed by five instrumentalists from Talea Ensemble and vocalist/collaborator Lucy Dhegrae. The result is a tightly woven musical experience that considers the changing roles, attitudes, and interpersonal dynamics of gender in society and family contexts, and contemplates how parenthood, among many other avenues, can affect positive change in the future. Father, My Father is made possible by a grant from the American Composers Forum with funds provided by the Jerome Foundation.
About the Artists
Talea Ensemble
Heralded as "a crucial part of the New York cultural ecosphere" by the New York Times, the Talea Ensemble is comprised of nineteen of New York City's finest classically-trained musicians, with a mission to champion musical creativity, cultivate curious listeners, and bring visionary new works to life with vibrant performances that remain in the audience's imagination long after a concert.
Recipients of the 2014 Chamber Music America/ASCAP Award for Adventurous Programming, Talea has brought to life more than 30 commissions of major new works since it was founded in 2008. Partnering with institutions like the Austrian Cultural Forum or the French American Cultural Exchange, Talea has helped introduce NYC audiences to important works of such esteemed composers as Pierre Boulez, Georg Friedrich Haas, Beat Furrer, Pierluigi Billone, or Georges Aperghis.
Praised for their "verve and immaculate virtuosity" by the Washington Post, the Talea Ensemble is sought after both in the U.S. and Europe for its range, precision, risk-taking, and superior performance quality. Recent festival engagements include performances at Lincoln Center Festival, Internationales Musikinstitut Darmstadt, the Fromm Concerts at Harvard University, Warsaw Autumn Festival, Wien Modern, Chicago's Contempo series, Royaumont Voix Nouvelles, Vancouver New Music, and many others. Talea's recordings have been distributed worldwide on the Wergo, Gravina Musica, Tzadik, Innova, and New World Records labels, and have been radio-broadcasted on ORF (Austria), HRF (Germany), and WQXR's Q2.
Talea assumes an ongoing role in supporting a new generation of composers, and has undertaken residencies in music departments at Columbia, Harvard, Stanford, Cornell, New York University, and many others.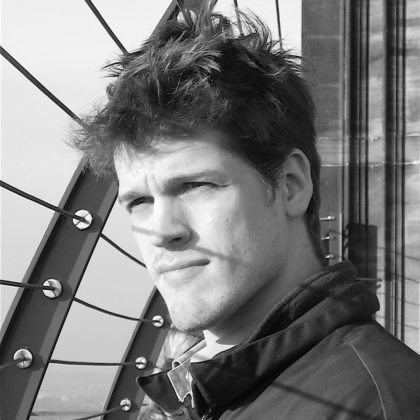 David Adamcyk is a Canadian composer, sound artist, electronic musician, and sound engineer living in New York. He creates musical works for the concert hall and theatrical stage, often incorporating technology. His music has been played in North America, South America, Australia, and Europe and has won numerous prizes, including four from the SOCAN Foundation composer's competition and was a finalist at the CBC/SRC Evolution composition competition. He has received support from the American Composer's Fund, the Canada Council for the Arts, and The Conseil des arts et des lettres du Québec. As a collaborator and assistant, he has worked with composers Martin Matalon, Philippe Leroux, Denys Bouliane, Zosha Di Castri, and Natacha Diels, as well as with visual artists Julia Randall, Ben Hagari, and Julia Sherman. Adamcyk's expertise in concert music electronics has led him to work with leading ensembles and institutions including the New York Philharmonic, Carnegie Hall, the Montreal Symphony Orchestra, Ircam, Juilliard's Axiom Ensemble, ICE, NYNME, Ekmeles, Yarn/Wire, Ensemble Cairn, Esprit Orchestra, Quasar, and the SMCQ. In addition to having completed Ircam's cursus, Adamcyk holds a doctorate in composition from McGill University and was a SSHRC funded postdoctoral researcher at Columbia University's Computer Music Center. He is currently the technical director of Talea Ensemble, and teaches sound recording, 20th and 21st-century music analysis, live sound, and electronic music at Columbia University and the Manhattan School of Music.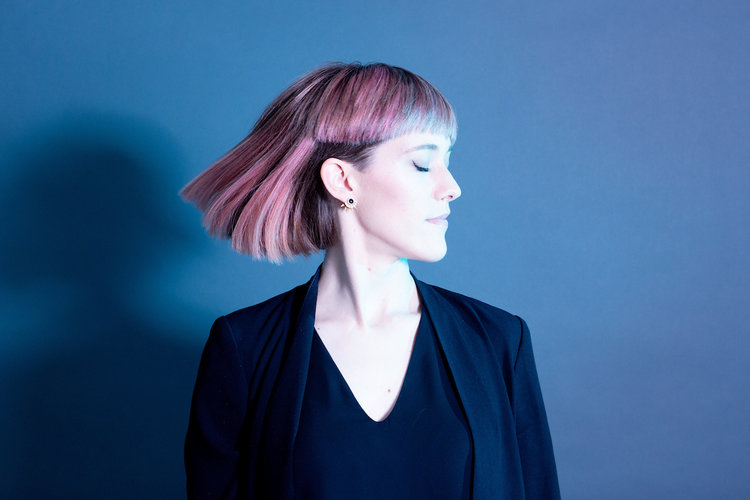 Lucy Dhegrae regularly premieres new vocal works and operas, and has worked closely with such composers as Unsuk Chin, Jason Eckardt, Susan Botti, Alexandra Vrebalov, and Sky Macklav. Her opera premieres include Trillium J by Anthony Braxton, Andy: A Popera (Opera Philadelphia/Bearded Ladies Cabaret), A Marvelous Order by Judd Greenstein, and Ashley Fure's The Force of Things. Dhegrae's festival appearances include Darmstadt (Germany), Klangspuren (Austria), Mostly Mozart Festival, Bard Music Festival, Gesher Music Festival (St. Louis), and Aldeburgh Music Festival (as a Britten-Pears Young Artist). She is the 2018 recipient of Univeristy of Michigan School of Music's Emerging Artist Award, and among the first cohort of fellows with Turn the Spotlight, a new mentorship program for young professionals. As an "adventurous mezzo-soprano" and "raconteur" (The New Yorker) she directs Resonant Bodies Festival, an international presenter of boundary-pushing contempory music vocalists, which she founded in 2013. She has taught at SoundSCAPE (Cesena, Italy) Banff Centre (Alberta, Canada), and Bard College Conservatory's Graduate Vocal Arts Program, and has been invited to present lectures at Northwestern University's Bienen School of Music, CUNY's Graduate Center, NYU, and William Paterson University. She graduated from the Bard College Conservatory Graduate Vocal Arts Program (MM in Vocal Performance '12) as well as the University of Michigan School of Music, Theater, and Dance (BM in Vocal Performance '08) and is a core member of the new music ensemble Contemporaneous.