Registration: 5:30 to 6 p.m.
Panel Discussion: 6 to 7 p.m.
Reception: 7 to 8...

Live broadcast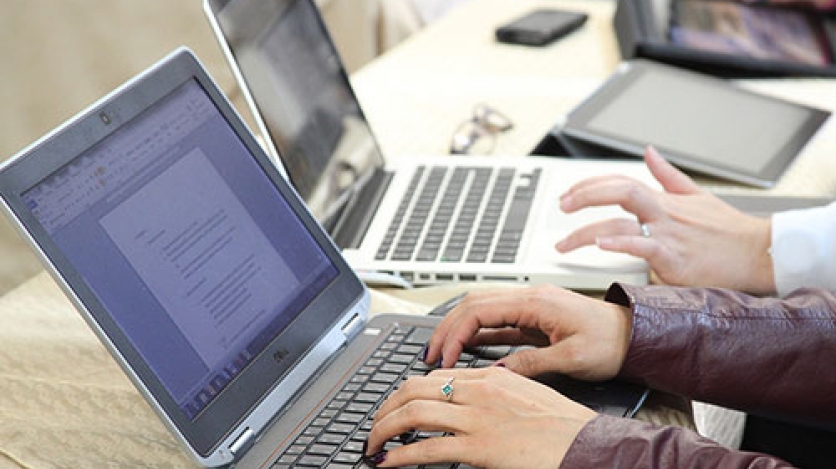 (Image: Colombian Government)
Risky Business, Press Freedom in Latin America
Journalists in Latin America face one of the most challenging years in recent history. Join YPA and the Committee to Protect Journalists for a conversation.
Overview
Follow the conversation on Twitter: @ascoaYPA | #LibertaddePrensa
Journalists in Latin America face one of the most challenging years in recent history. 2018 will see three influential general elections in Brazil, Colombia, and Mexico, as well as a contested electoral process in Venezuela that took place in May. It's a tough moment to be a reporter covering politics in the region amid growing concerns about censorship, anti-press rhetoric from all sides of the political spectrum, online harassment translating into real-life violence, rising public distrust in traditional media outlets, and polarized audiences who increasingly rely on social media platforms like WhatsApp to stay informed. At the same time, this difficult reality has inspired innovative grassroots projects led by investigative journalists determined to fight for an independent press and dig into vital topics like human rights and corruption. Join Young Professionals of the Americas (YPA) and the Committee to Protect Journalists (CPJ) for a conversation about how reporters are covering the 2018 elections in Latin America, the rising threats to press freedom across the region, and how journalists and citizens are rising to these challenges and innovating ways to keep each other informed in this critical moment.
Speakers:*
Not a member yet? Join YPA today for access to this event and our networking and social events, such as private art fair tours, concerts, and intimate talks with industry leaders around professional development.
Event information: Rodrigo Riaza | rriaza@as-coa.org | 1-212-277-8376 
YPA and AS Individual Membership: Mila Fontana | mfontana@as-coa.org | 1-212-277-8331
 
Want to learn more about events like this? Sign up for the YPA mailing list.
Follow YPA on Twitter, Facebook, and Instagram.
---
Laura Bonilla is a New York correspondent for Agence France-Presse (AFP), where she has been working for more than 20 years. Before becoming a New York correspondent, she was the news editor/deputy bureau chief of AFP in Brazil, where she reported and coordinated the multimedia coverage of the World Cup, Olympic Games, the massive protests against corruption and the sports events, the brutal decline of the economy and its impact on Brazilians, the birth of the Lava Jato investigation and Petrobras scandal, as well as the impeachment of Dilma Rousseff. She has also worked for AFP in its Latin-American headquarters in Montevideo, she covered Latin American affairs in Washington, DC and worked the international economics and oil beats in Paris, where she was later a deputy to the global editor-in-chief. She has a BA in journalism from the Catholic University in Uruguay.
Adriana La Rotta is responsible for the development and the implementation of AS/COA's media strategy, as well as day-to-day engagement with news outlets and publications. She joined AS/COA in May 2012. La Rotta is an award-winning journalist and media professional with broad experience in Latin America, Asia, and the United States. She is the author of a column that is published on alternate Saturdays in El Tiempo, Colombia's leading newspaper. In addition to having worked as a correspondent at major regional news outlets—including El Tiempo, La Nación, and Gazeta Mercantil—she enjoyed a successful career as a television journalist and anchor on Colombia's top-rated evening news program, QAP Noticias.
Carlos Martinez de la Serna is program director of the Committee to Protect Journalists (CPJ) since 2018. Prior to CPJ, he worked as a reporter and digital journalist in the United States, Spain, and Japan, covering issues including current affairs, biomedical research, and North Korea's nuclear program. He is a founding member of the mapping startup Carto, cofounder of the nonprofit organization porCausa, a former John S. Knight fellow at Stanford University, and a former director of digital innovation at Univision News.
Robert Valencia is the deputy world editor for Newsweek where he monitors breaking news stories and in-depth reporting across Europe, Asia, the Middle East and Latin America. He has written about this year's political elections in Mexico, Venezuela, Colombia and Brazil, and interviewed high-profile figures across the Western Hemisphere. Prior to his current role, he served as breaking news editor and reporter for Newsweek. He has written for Splinter (known as Fusion before), Global Voices and Mic.com, and worked for think tanks such as the Center for American Progress and Center for Budget and Policy Priorities. He is a frequent commentator for media outlets like Univision, NTN24; Argentina's Todo Noticias, Venezuela's news channel Globovisión, CNN en Español; Voice of America; Colombia's Blu Radio, newspaper Portafolio, and Cablenoticias; Al Jazeera and Sirius XM.
 
Watch & Listen