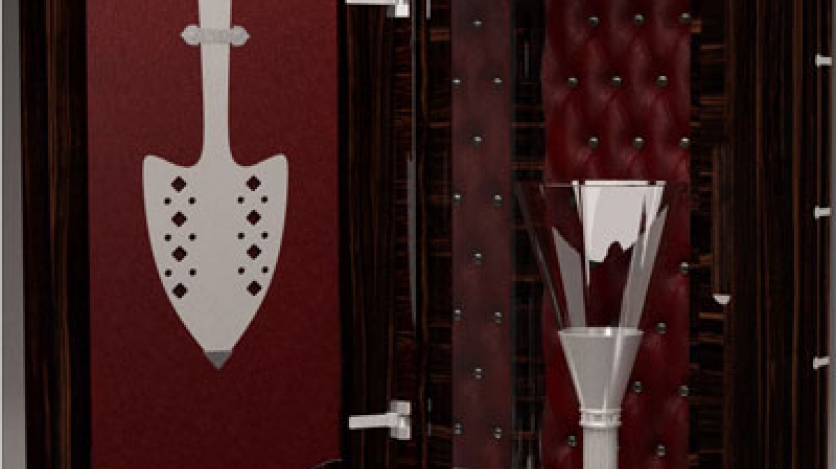 Absinthe Box (Limited Edition), Fabricated by Hermes and Zeus, Marc Latamie, 2012.
For Rent: Marc Latamie - Guided Exhibition Tour
Visual Arts at Americas Society held an exhibition tour with Martinican artist Marc Latamie on June 22.
Overview
Americas Society held an exhibition tour with artist Marc Latamie and curators Christina De León and Theodora Doulamis from Americas Society. Visitors had a chance to meet with the artist during the tour and discuss his work. Learn more about the exhibition.
Registration is required.
Admission Fee: FREE for Americas Society Members;
$10.00 for non-members.
Marc Latamie was born in 1952 in Martinique. He obtained a degree in fine art and art history from University of Paris VIII and was a lecturer at the National Museum of Modern Art, Paris. He has exhibited his work in Europe, Africa, the United States, and the Caribbean. Latamie has participated in the biennales of São Paulo (1996), Johannesburg (1997), Havana (1997), Dakar (2000), Uppsala (2000), and Spoleto-USA (2002). Group exhibitions include Tempo at the Museum of Modern Art (2002), Island Thresholds, Contemporary Art from the Caribbean at the Peabody Essex Museum (2005), and Legacies: Contemporary Artists reflect on slavery at The New York Historical Society (2006), amongst many others.