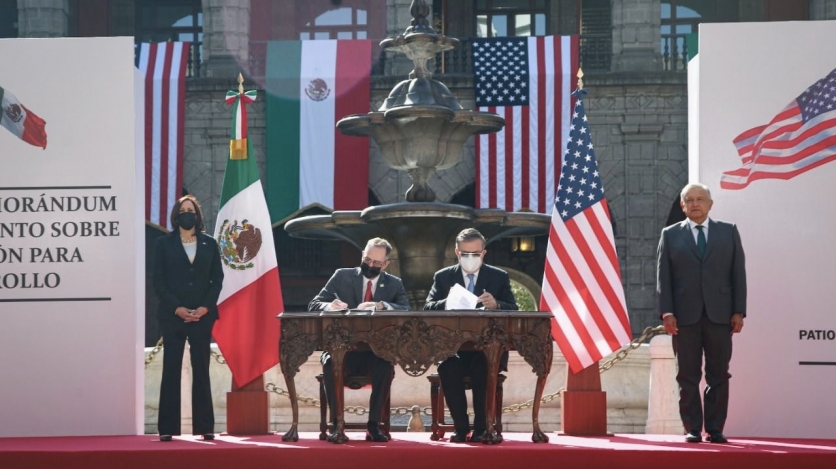 L to R: Vice President Kamala Harris, Ambassador Esteban Moctezuma, Foreign Minister Marcelo Ebrard, President Andrés Manuel López Obrador. (Image: Secretaria de Relaciones Exteriores de México)
Reception for New Ambassador of Mexico to the U.S.
Council of the Americas will hold a virtual members-only gathering welcoming Ambassador Esteban Moctezuma to Washington.
Overview
The voice of the business community in support of strengthened bilateral relations is particularly important during this time of political and economic change. COA is hosting a virtual reception with the new Mexican Ambassador to the U.S. Esteban Moctezuma which will be an early opportunity for the private sector to engage with the Mexican diplomatic head and increase awareness of the benefits of an expanding relationship with Mexico, as well as the vital importance of our southern neighbor to the United States. 
For more information, email Jorge Merino at: jmerino@as-coa.org
Member registration, email: dcprograms@as-coa.org