Private Sector Roundtable on Cuba, and U.S. Relations
Americas Society
/
Council of the Americas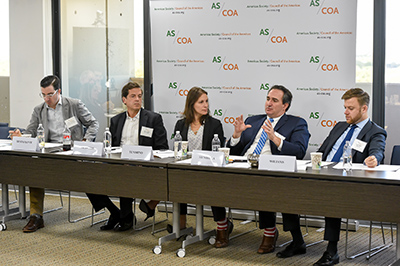 The AS/COA Cuba Working Group hosted a private discussion on Cuba and U.S.-Cuba relations. Speakers discussed the review of Title III of Helms-Burton, Cuba's new Constitution, the island's economic outlook and the state of entrepreneurship, developments on Capitol Hill, and the review of Title III of the Helms-Burton Act.
Speakers:
Michael Bustamante, Assistant Professor of Latin America History, Florida International University
John McIntire, Chairman, Cuba Emprende Foundation
Gustavo Membiela, Partner, Hunton Andrews Kurth
Alana Tummino, Head of Cuba Working Group, AS/COA (moderator)
This program is part of  the AS/COA Cuba Working Group. For more information, please contact Rodrigo Riaza at rriaza@as-coa.org or 212-277-8376.