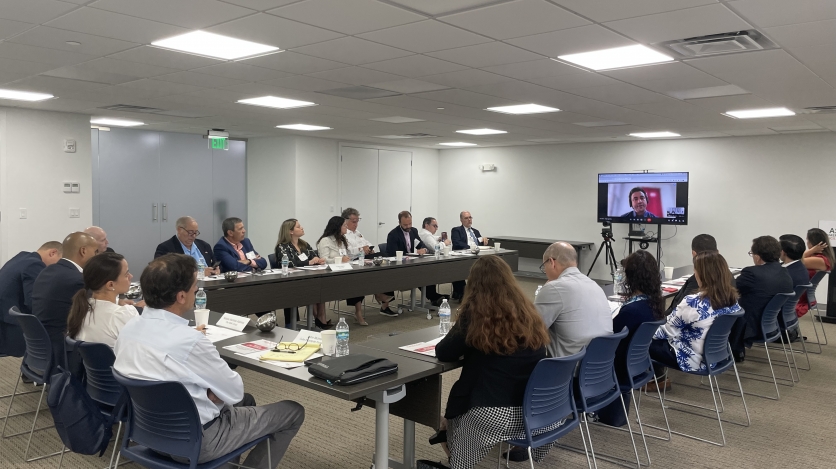 Private Program: 2022 Tech Entrepreneurship in Cuba
A panel of entrepreneurs and experts discussed the importance and growth of the county's private tech sector as part of the Cuba Working Group Series.
Overview
AS/COA's Young Professionals of the Americas and the Cuba Working Group (CWG) hosted a conversation with Cuban tech entrepreneurs to discuss the importance of the private tech sector in Cuba and how regulatory changes might lead to further growth and influence. 
With more access to the Internet and mobile devices, Cuba's tech ecosystem has become increasingly influential. Recent regulatory changes have allowed the private tech sector to grow software development services at scale. Furthermore, the adoption of cryptocurrency is gaining momentum as an alternative for Cubans to protect their money and receive remittances from abroad. As the Cuban government looks into legitimizing cryptocurrencies, tech entrepreneurs on the island stand to play an important role in the ever-growing tech ecosystem. 
The following Cuban entrepreneurs and policy experts shared their experiences and insights on the growing tech sector in Cuba.
Speakers: 
Erich Garcia, founder, BitRemesas, QvaPay and BacheCubano (via videoconfence)
Mario Diaz-Laguardia, CEO, GSI General Software Inc. 
Matthew D. Aho, senior policy consultant, Akerman LLP
Natalia Martinez-Kalinina, founder & principal, The NMK Group (moderator)
John McIntire, chairman, Cuba Emprende Foundation & Chair, COA Cuba Working Group (co-host)