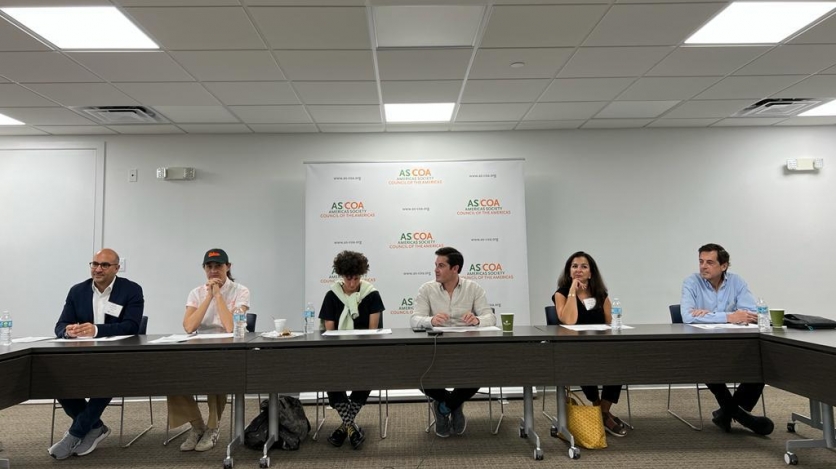 The panel of Cuban entrepreneurs.
Private Program: 2022 Entrepreneurship in Cuba
A group of Cuban business leaders discussed the developments of small and medium enterprises on the island.
Overview
In 2021, the Cuban government approved a law to authorize the creation of Small and Medium Enterprises (SMEs), symbolizing a major shift in government's policy. In this context, AS/COA's Cuba Working Group hosted a private off-the-record discussion with entrepreneurs that focused on the impact of recent developments for SMEs on the island, as well as some of the opportunities and challenges of doing business in the current context.
Speakers
Marta Deus, Co-Founder, Mandao
Idania del Rio, Co-Founder, Clandestina
Leire Fernandez, Co-Founder, Clandestina
Eduardo Sunol, Co-Founder, Mandao
Brett Perlmutter, Head of Google Cuba (moderator)
John McIntire, Chairman, Cuba Emprende Foundation & Chair, COA Cuba Working Group (co-host)