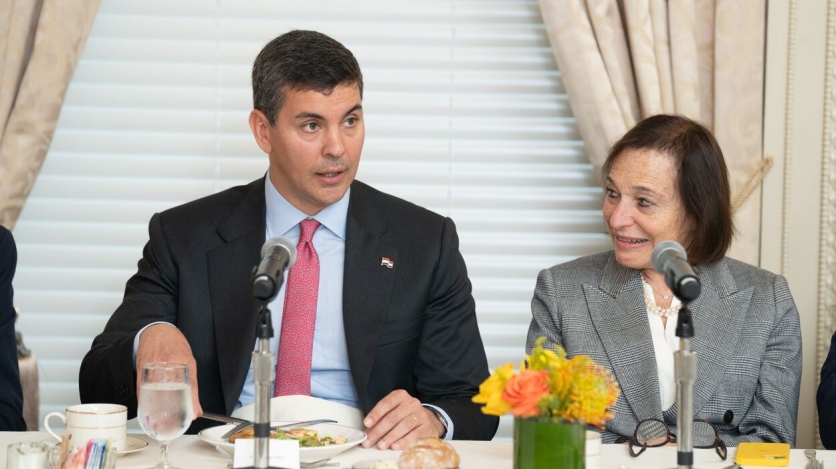 President Santiago Peña (L) and AS/COA's Susan Segal. (Photo: Roey Yohai Studios)
Overview
Americas Society/Council of the Americas hosted Paraguay's President Santiago Peña in a private event. This will mark the first time that Peña, inaugurated August 15, travels to New York and participates in the opening of UN General Assembly as president.
Presidents Series Sponsors
The AES Corporation, Citi, Corporación América, J.P. Morgan, & Pfizer Inc.
Corporate Sponsors
Bayer, BKM | BERKEMEYER, Sudameris Bank