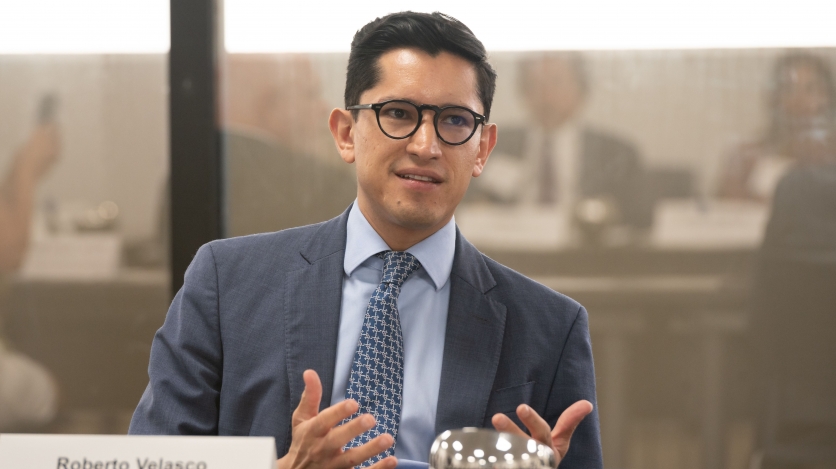 Roberto Velasco. (Image: Gort Productions)
Private Briefing: Roberto Velasco, Mexico's Chief Officer for North America
The top Mexican diplomat provided insights on developments in Mexico–U.S relations, including changes to trade and the strengthening of regional markets.
Overview
AS/COA hosted a private off-the-record discussion with Roberto Velasco, Chief Officer for North America at the Secretariat of Foreign Affairs of Mexico.
Velasco provided attendees with a rundown on recent developments on trade and regional markets. His remarks focused on what can be expected from the developing relations between the U.S. and Mexico, along with insights in regards of the outcome from the recent Summit of the Americas.