Private Briefing on the New USMCA Trade Agreement
Americas Society
/
Council of the Americas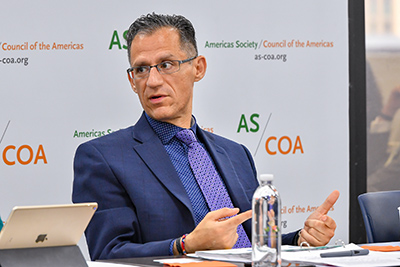 AS/COA hosted a private, off-the-record discussion on the U.S.-Mexico-Canada Agreement (USMCA) with Kenneth Smith Ramos, chief technical negotiator of the NAFTA agreement.
The discussion addressed the business implications of the new trilateral agreement meant to replace NAFTA as well as relations between the United States, Canada, and Mexico.
For more information, contact Francisco Martinez at fmartinez@as-coa.org or 305-779-4816.