Registration: 8:30 a.m. to 9 a.m.
Discussion: 9:00 a.m. to 10:00 a.m.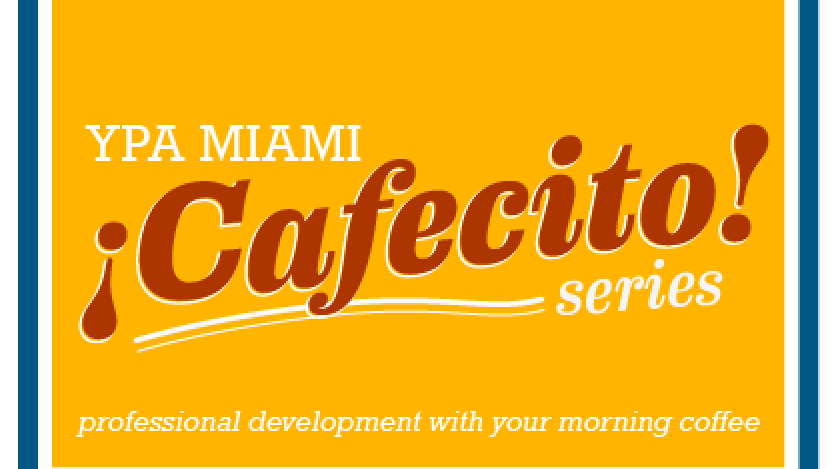 POSTPONED - YPA Cafecito with Jim Faulkner of Kroll
Join YPA Miami for a conversation with career prosecutor and Kroll's Miami Office Head, Jim Faulkner.
Overview
Please note this event has been postponed. We apologize for any inconvenience.
This event is free for YPA members. $25 for non-members.
Learn how to become a YPA member.
Join the Young Professionals of the Americas (YPA) for a cafecito with Jim Faulkner, managing director and Miami office head for Kroll. A former federal prosecutor and judicial attaché in Colombia, Faulkner will share perspectives on his career with the U.S. Department of Justice, earlier experience working with the United Nations, and his transition to the private sector.
This event is the part of YPA Miami's Cafecito Series, which brings prominent leaders from diverse fields together with YPA members in a small, intimate setting—promoting both professional development and exchange between generations.
James Faulkner is a managing director with Kroll's Investigations and Disputes Group and head of the firm's Miami office. He has over 15 years of experience conducting and supervising investigations and is a seasoned prosecutor. Faulkner joined Kroll following a distinguished career with the U.S. Department of Justice. Most recently he served as the judicial attaché for the Department of Justice in Bogotá, Colombia. There he led legal diplomacy efforts for U.S. prosecutors and federal agents, helped coordinate a massive extradition and mutual legal assistance program, and attained game-changing legislative reforms to further the bilateral law enforcement relationship. Prior to this, Faulkner prosecuted complex international drug trafficking organizations, including two leaders of the Revolutionary Armed Forces of Colombia, the largest terrorist organization in the Western Hemisphere, receiving the DOJ Assistant Attorney General's Awards for Trial Advocacy in 2005 and for Transnational Criminal Enforcement in 2007. In addition, Faulkner has held the positions of deputy judicial attaché in Colombia and trial attorney for the Office of International Affairs. Before joining the Department of Justice, Faulkner was a prosecutor with the Miami-Dade State Attorney's office and was a legal officer with the United Nations Verification Mission to Guatemala. He holds a J.D. from the University of Virginia, and is admitted to the bar in the states of Florida, Virginia, and the District of Columbia.
Image: Nadia Payan, good-axe.com.