Ónix Ensamble: Furia y silencio
Americas Society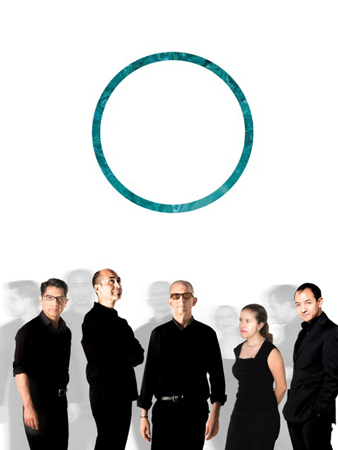 In collaboration with:
Admission: FREE and open to the public. Pre-registration required.
All reservations must be completed through the National Sawdust website.
Not yet a member? Learn how to become an AS member or a YPA member to access this event.
Ónix Ensamble recently celebrated their 20th anniversary as one of Mexico's leading new music ensembles, having performed hundreds of concerts and premiered works by composers from all over the world. This program, entitled "Furia y silencio," highlights gems from the ensemble's extensive repertoire, spanning generations of composers from North America, including Gabriela Ortiz, Juan Pablo Contreras, Armando Luna, Charles Halka, and David Dzubay.
Program
| | |
| --- | --- |
| Charles Halka (b. 1982, US-Lithuania) | Por la fuerza las tierras (2010), US premiere |
| Alejandro Escuer (b. 1963, Mexico) | Kaze (2015) for solo amplified flute |
| Juan Pablo Contreras (b. 1984, Mexico) | Silencio en Juárez (2011) |
| David Dzubay (b. 1964, US) | Kukulcan II (2007) |
| Gabriela Ortiz (b. 1964, Mexico) | Tepito: Barrio de resistencia (2015) |
| Armando Luna (1964-2015, Mexico) | Pasatiempo Concertante (2000) |
About the artists
Critically-acclaimed Mexican group Ónix is dedicated to promoting Latin American contemporary music. All members are first-rate virtuosos and maintain active international solo careers. Mexican flutist and new music advocate Alejandro Escuer founded Ónix in 1996 with the objective of fostering cultural diversity, high-quality musicianship, and artistic originality. Ónix performs a diverse array of works, often influenced by literature, theatre, the visual arts, and new technology. Ónix works to build bridges and form new modes of expression through the presentation of works that combine classical music with other aesthetic traditions, promoting original interpretations of works by composers interested in expanding and developing contemporary music idioms. The ensemble's national and international collaborations translate into recordings, world premieres, commissions, residencies, and tours, as well as projects such as the Ónix International Music Composition Competition. onixensamble.com
Ónix Ensamble from Eva Vinculacion on Vimeo.