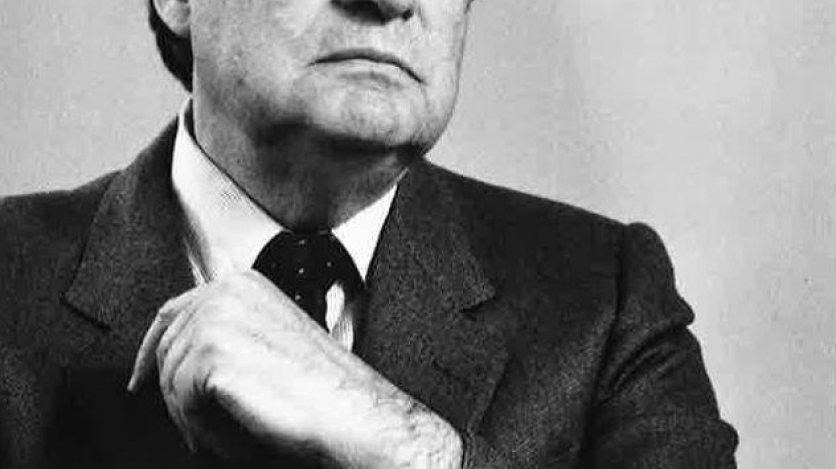 Octavio Paz (Photo: Nina Subin)
Octavio Paz Centennial
Scholars analyze the famous Mexican literary figure and his most influental works. 
Overview
Online registration for tonight's program is closed. Members may arrive prior to the event and pick up their tickets, and non-members may pay at the door. Email jnegroni@as-coa.org for questions.
Admission: FREE for AS and YPA Members, $10 for non-members.
Not yet a member? Join NOW! For more information on YPA Membership, click here.
Acclaimed writer and translator Eliot Weinberger and award-winning poets Coral Bracho and María Baranda will discuss the iconic Mexican poet, essayist, and statesman's contribution to world culture, presented during the one hundredth anniversary year of the Nobel Laureate's birth. With the Mexican Cultural Institute of New York, Poets House, and Instituto Cervantes New York.
"Paz's poetry is a seismograph of our century's turbulence, a crossroads where East meets West."—Publishers Weekly
Watch a video of Octavio Paz reading his poems; with commentary by Eliot Weinberger and others (Washington, D.C., 1988):
We thank the following additional institutions for helping publicize this event: Columbia University; the Consulate General of Argentina in New York; the Hispanic New York Project; Hunter College, CUNY; InterAmericas®; The International Literary Quarterly; McNally Jackson Books; New York University; The Poetry Project at St. Mark's Church; The 92Y Unterberg Poetry Center; University of Houston and Words Without Borders. Image courtesy of New Directions.
This program will be held in English.
Event Information: Jose Negroni | jnegroni@as-coa.org | 1-212-277-8353
Press Inquiries: Adriana La Rotta | alarotta@as-coa.org | 1-212-277-8384
---
Born in Mexico City in 1914, Octavio Paz, the son and grandson of political journalists, published his first volume of poetry, Luna silvestre, in 1933. A master poet as well as essayist, Paz moved back and forth between the two genres throughout his career. His collections of poetry include Aguila o sol? (1949-50), Piedra de sol (1957), Blanco (1966), Pasado en claro (1974), and Arbol adentro (1988). His critical and analytical works, such as the classic El Laberinto de la soledad (1950), as well as El arco y la lira (1956), La doble llama (1993) and others, cemented his reputation as a master of language and a keen intellect. Paz produced more than 30 books and poetry collections in his lifetime. He received numerous awards for his work, in particular, the Nobel Prize for Literature, in 1990. His work has been widely translated, most notably, as The Poems of Octavio Paz (New Directions, 2012), edited and translated by Eliot Weinberger. Aside from his writing career, Paz entered the diplomatic service in 1945 and was later appointed the Mexican ambassador to India, a position he held from 1962 to 1968. He resigned in protest over the government's handling of student demonstrations during the Olympic Games that year. Paz was also founder and editor of the influential cultural publication Vuelta. He died in 1998, in Mexico City, Mexico.
María Baranda (b. 1962, Mexico City) is one of the leading poets of her generation. She is the author of more than a dozen books of poetry. Her published collections include Narrar (2001), Atlántica y el rústico (2002), Arcadia (2009), Avido mundo (2005), Ficticia (2006), and El mar insuficiente: Selected Poems 1989–2009 (2010). Her poems have been translated into English, French, Lithuanian, and German. She has received the Aguascalientes National Poetry Prize and other esteemed awards.
Coral Bracho (b. 1951, Mexico City) is the author of several poetry collections, including Ese espacio, ese jardín (2003), which won the Xavier Villaurrutia Prize; and Cuarto de hotel (2007). Firefly under the Tongue: Selected Poems (2008) was translated by poet Forrest Gander.  Bracho's impact on Mexican poetry has been compared to that of John Ashbery's on American verse. Her other honors include the Aguascalientes National Poetry Prize and a Guggenheim fellowship. She lives and teaches in Mexico City.
Eliot Weinberger (b. 1949) is the foremost translator of Octavio Paz's poetry as well as the author of acclaimed collections of literary essays.  He edited and translated The Poems of Octavio Paz (2012), among numerous other books of Paz's verse. His collections of essays are: Works on Paper (1986), Outside Stories (1992), Karmic Traces (2000), An Elemental Thing (2007), Oranges & Peanuts for Sale (2009); and (as editor) Elsewhere (Poets in the World) (2014). Weinberger's edition of Borges's Selected Non-Fictions (1999) won the National Book Critics Circle Award.  
In collaboration with: