Registration & Breakfast: 8:00 a.m.

Opening Keynote Address: 9:00 a.m.
...

Live broadcast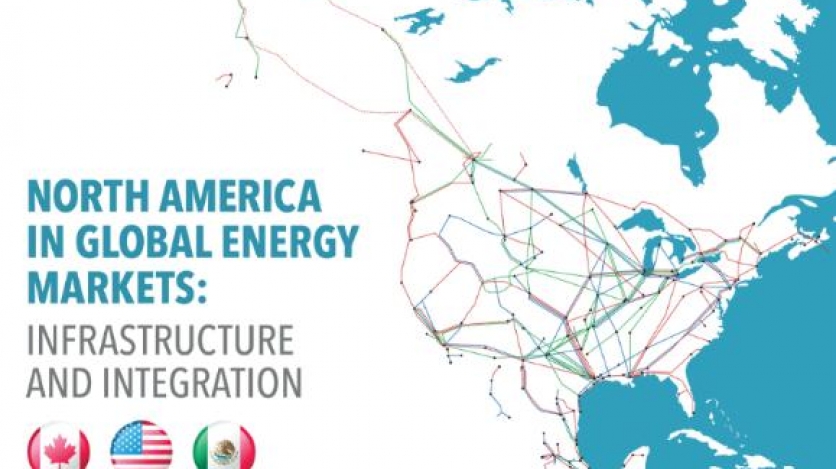 (Image: Rice University)
North America in Global Energy Markets: Infrastructure and Integration
Council of the Americas will hold a public, on-the-record discussion on North America in Global Energy Markets: Infrastructure and Integration
Overview
If you are having trouble viewing the webcast, please click here.
At the 2014 North American Leaders' Summit (NALS), the U.S. and Mexican presidents and the Canadian prime minister proposed to enhance cooperation on key elements of North American competitiveness, including energy and trade-related infrastructure. One year later, as Canada prepares to host the 2015 NALS, what progress has been made on these two issues?
The oil sands in Canada, the shale revolution in the United States, and energy reforms in Mexico have repositioned North America in global oil and gas markets. Integration of energy systems is critical to achieving the full potential of North American resource abundance, as it increases regional competitiveness by lowering costs and facilitating flow of both physical and human capital. Crossborder energy coordination is beneficial to all three countries; but, expansion of resource development activities will stress existing infrastructure. Therefore, the challenge is to identify siting and financing mechanisms for energy infrastructure investment. This forum will explore these issues in the context of trilateral cooperation at the NALS.
To register: Please register with the Baker Institute for Public Policy by September 21.
Event information: Christian Gomez, Jr. | cgomez@as-coa.org | 1-202-449-9223
Press Inquiries: Adriana LaRotta | alarotta@as-coa.org | 1-212-277-8384
Sponsored by:
In partnership with:

Agenda
Download a PDF of the full agenda here.
8:00 – 8:45 a.m.  Breakfast and Registration
8:45 – 8:55 a.m.  Welcome and Introductions
Ambassador Edward P. Djerejian, Director, Rice University's Baker Institute
Rob Mosbacher, Chairman, Mosbacher Energy Company
8:55 – 9:45 a.m.  Opening Keynote
Zin Smati, President & CEO, GDFSuez North America
Rob Mosbacher (introduction)
9:45 – 10:45 a.m.  Panel: North American Energy and Opportunities for Coordination
Gaetán Caron, Executive Fellow, The School of Public Policy, University of Calgary
Tania Ortiz Mena, Chief Development Officer, IENova
Walker Moody, Managing Director, Tudor, Pickering, Holt & Co.
Kenneth Medlock, Senior Director, Baker Institute Center for Energy Studies (moderator)
10:45 – 11:00 a.m.  Coffee Break
 
11:00 a.m. – 12:15 p.m.  Panel: North American Energy Infrastructure and Trade
Felipe Ochoa, President, FOA Ingeniería y Servicios
Gerónimo Gutiérrez, Managing Director, North American Development Bank
Bob Broxson, Managing Director, Navigant Consulting (PI) LLC
Eric Farnsworth, Vice President, Council of the Americas (moderator)
12:30 – 2:00 p.m.  Lunch and Keynote Speaker
Martin Houston, Chairman, Parallax Energy
Francisco Monaldi, Fellow in Latin American Energy Policy, Baker Institute for Public Policy (introduction)