Registration: 9:00 to 9:30 a.m.
Panel and Discussion: 9:30 to 11:00 a.m.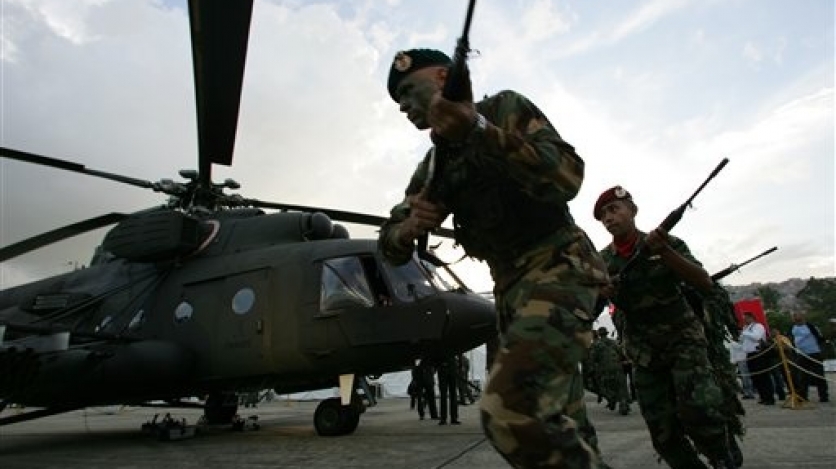 (AP)
Miami AQ Launch Event: Latin America's Resurgent Armed Forces
Americas Quarterly will host Juan Carlos Pinzón, Brian Fonseca, Fabiana Perera, Brian Winter and Randy Pestana for a discussion in Miami on February 12.
Overview
This program will launch the latest issue of Americas Quarterly—the leading publication on Latin American politics, business and culture—in Miami. Expert panelists will discuss the growing influence of Latin America's armed forces and their impact on politics and the economy.
This program is compliementary and open to the public. Prior registration is required. Space is limited. To register please email RSVPMiami@as-coa.org.
Speakers:
Juan Carlos Pinzón, President, ProBogotá, and former Colombian Defense Minister @pinzonbueno
Brian Fonseca, Director of the Jack D. Gordon Institute for Public Policy, Florida International University @BrianPFonseca

Fabiana Perera

, Assistant Professor, William J. Perry Center for Hemispheric Defense Studies, National Defense University

@fabiana_sofia

Brian Winter

, Editor-in-Chief, 

Americas Quarterly,

and

 

Vice President of Policy, Americas Society/Council of the Americas 

@BrazilBrian

Randy Pestana

, Assistant Director, Jack D. Gordon Institute for Public Policy, Florida International University

@RandyPestana

(moderator)
Event Information: Emilie Sweigart | esweigart@as-coa.org | 1-212-277-8390
COA Membership & Sponsorship Opportunities: Francisco Martinez| fmartinez@as-coa.org | 1-305-779-4984
Note: View a list of COA corporate members.
Press: mediarelations@as-coa.org
In collaboration with: