Mexico NOW: Mexamorphosis
The festival of Mexican arts is back on our stage with a crossover musical project. 
Overview
On November 21, we will host this concert in person, and tickets are free. Please register here to reserve your seat.  
Video of the concert will be released at a later date. Remember to follow us to watch this and other exciting performances. 
Music of the Americas welcomes Celebrate Mexico Now to our stage after several years. Since 2004, Celebrate Mexico Now has been the only independent arts festival spotlighting contemporary Mexico in New York City. Every year, it explores the way artists are reshaping, envisioning, and reflecting on their identity in the ever-changing global context. Founded by award-winning curator and producer Claudia Norman of CN Management, Celebrate Mexico Now Festival has brought over 300 groundbreaking artists and projects to over 100 of New York's leading cultural venues in the five Boroughs, including The Metropolitan Museum of Art, Lincoln Center, Carnegie Hall, and Columbia University, among others.
Mexamorphosis, led by Guadalupe Peraza, is a celebration of Mexican musical diversity. Its mission is to establish cultural bridges while giving voice to underrepresented music styles and traditions, including a community of performers and audiences into the same space. Their cross-cultural concerts have featured solo and polyphonic western early music in dialogue with traditional African, Turkish, and Mexican instrumentation. Musical transitions between styles are made considering their historical and stylistic influences on one another, creating sensible harmonic and instrumental combinations. 
Program 
Zefiro Toma - El Buscapie Claudio Monteverdi - Trad. 
Mini Yamba (Big Python) Trad. 
Dan Dilla (Everything Has an End) Yacouba Sissoko 
Chacona 'A la vida bona' - Jarabi Juan Arañés - Trad. 
Suenen los clarines (Los Elementos) - El Cascabel Antonio Literes - Trad. 
Cosi mi disprezzate (Aria di passacaglia) Girolamo A. Frescobaldi 
Kora and Yayll Tambur improv - Ave Maria 
Alegrias de Cadiz 
La Iguana Trad.
Mexamorphosis
Guadalupe Peraza, soprano and director 
Hsin-Mei Tracy Chang, soprano 
Yacouba Sissoko, kora 
Baba Moussa, talking drum 
Victor Murillo, requinto 
Michael K. Harrist, percussion and bass 
Pablo Emiliano García, jarana  
Rodrigo Díaz Bueno, cello 
In collaboration with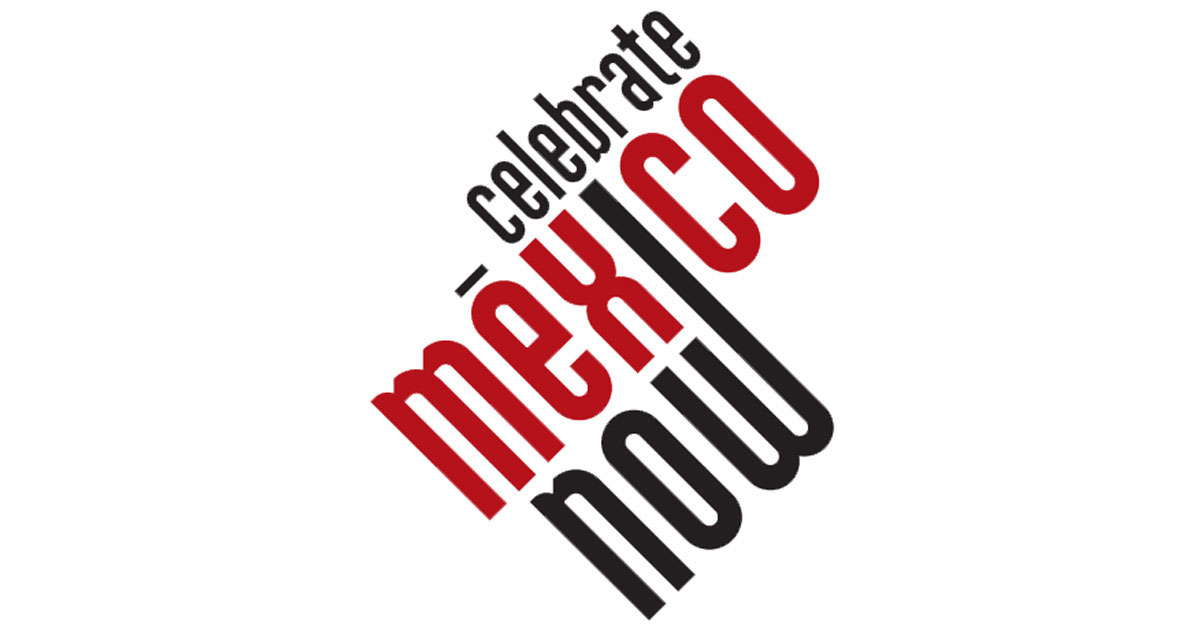 Program Notes
Mexamorphosis Artistic Director Guadalupe Peraza
Mexican mezzo-soprano Artistic Director and arts promoter Guadalupe Peraza has performed internationally on both concert and opera stages. In 2016 she created Mexamorphosis, a cross-cultural production involving diverse disciplines and music styles including Mexican Son Jarocho, dance and visual arts. Guadalupe was awarded "Mexican Woman of the Year" by the Mayor and the Board of Commissioners in Union City, NJ for her contributions to the Latin American community. Along with the former ambassador of Ireland in Mexico, Barbara Jones and the Irish Embassy of Mexico, she conceived, produced and performed cross-cultural collaborations for the St. Patrick's day celebrations in Mexico at the Metropolitan Theater of Querétaro, and The Claustro de Sor Juana in Mexico in collaboration with Mick Moloney and Green Fields of America, in 2018. This show was later presented at a sold-out Symphony Space in New York City and at the majestic Teatro de la Ciudad Esperanza Iris in Mexico City in 2018 and 2019. Her 2022 season includes engagements with the New York Philharmonic, Baroque Chamber Orchestra of Colorado, American Symphony Orchestra at Carnegie Hall and Bard College, as well as appearances as a guest soloist in Colombia. In June 22, 2022, she was a featured soloist at the Chaconne Project with The American Classical Orchestra under the direction of Thomas Crawford, after their previous recording of this project in 2020. In 2021 she was awarded the City Artist Corps Grant in NYC which culminated in a cross-cultural collaboration featuring early music and folk music from Western Europe, Turkey, and Veracruz. She was also a featured soloist with Gotham Early Music Scene's Open Gates Project: The Divine Feminine. Peraza performed as alto soloist in Mendelssohn's Elijah with the Fairfield County Chorale and Orchestra, was a featured soloist at St. Patrick's Cathedral. Highlights of previous seasons have included solo performances in Mexico at the Fernando Soler Theater City in Saltillo; Teatro Degollado in Guadalajara, and the Centro Cultural Roberto Cantoral Hall, Teatro Bellas Artes, and Sala Nezahualcoyotl in Mexico City. She was a featured soloist in Mozart's Requiem with early music specialists The Sebastians in 2017; at the Bard Music Festival Preview in 2015 and at the 2015 Opera America Conference, hosted by Washington National Opera in Washington, DC. She has participated in various productions at New York City Opera and Bard Summerscape, and has sung at Carnegie Hall, Radio City Music Hall, and Lincoln Center. Her honors include first prize in the fifteenth annual Francisco Araiza Voice Competition in Mexico City. 
Master kora player Yacouba Sissoko works to expand the awareness of West African history and culture, spreading the word of peace, and empowering his listeners to take charge and realize their imagined futures. His flexible virtuosity, which enables him to move seamlessly between musical genres, has attracted the attention of an array of collaborators. Yacouba has performed at the Smithsonian Folklife Festival in Washington DC; the Playboy Jazz Festival in Los Angeles; the New York Family Arts Festival; the Grant Park Music Festival in Millennium Park, Chicago; the Portland, Detroit, and Monterey Jazz Festivals. Yacouba gives back to the community through his work with La Maison d'Art Gallery in Harlem and performances for the Malcolm X and Dr. Betty Shabazz Memorial, Educational, and Cultural Center. He provides workshops and presentations to primary school and university students, and was selected as a Teaching Artist in 2007 by the Weill Music Institute at Carnegie Hall and Carnegie's Musical Explorers program. Currently, Yacouba can be seen performing regularly with Regina Carter and his own band, SIYA.
Bassist and percussionist Michael K. Harrist is a New York City based multi-instrumentalist and educator, specializing in contrabass and yaylı tanbur. Michael works in a wide array of traditions, most notably Turkish art and folk music, jazz, Western classical music, North Indian music, and American roots music. Michael has concertized across the Americas, Europe, and Asia with various ensembles including Labyrinth Ontario Ensemble, Ameranouche, Çeşni Trio, Ross Daly and Kelly Thoma, Orchestrotica, Capillary Action, and Mitos Orchestra. He is the artistic director of Halcyon Arts New England and maintains a robust teaching studio. A disciple of W. A., Michael has also studied under Ross Daly, Melisa Yildirim, Ramesh Mishra, George Ruckert, Suhail Yusuf Khan, Fred Stubbs, and Evgenios Voulgaris.
Opera News described Hsin-Mei Tracy Chang as a "a rich, expressive soprano that never lost focus." As an opera singer, Hsin-Mei Chang has performed at various internationally acclaimed venues including Carnegie Hall, Saint Patrick Cathedral, Aspen Music Festival, Caramoor International Music Festival, and National Concert Hall. In July 2022, she was invited to give solo recitals at Cité Internationale des Arts in Paris. She received several awards, including a Friends of Eastman Opera Competition (first prize) and a scholarship from the Chi-Mei Art Foundation. Chang holds a Master of Music degree from The Eastman School of Music and has been living in New York City since 2013. Over the years she has developed a strong passion for vocal teaching and has taught hundreds of students. In September of this year, Chang launched her recorded online singing course.
Requinto player Victor Murillo is a touring artist, multi-instrumentalist, producer, film score composer, and educator. He is known for his work as a bass player in jazz and Mexican folk music. Victor has toured internationally with artists including Lila Downs, La Marisoul, and The Hot Sardines. He studied composition for film at Berklee School of Music and then moved to New York City to get his masters degree in jazz. 
Finnish harpsichordist Markus Kaitila has appeared as a soloist with Joutseno Art Summer, Wratislavia, St. Peter's Festival, Queens College, and Jackson Heights chamber orchestras, and One World and New Amsterdam Symphony orchestras, under conductors such as Tong Chen and Charles Neidich. He won Bronze Prize in the 2nd WPTA Finland International Piano Competition 2020 and First Prize at the Köhler-Osbahr piano competition (Duisburg) in 2013. Additionally, he has won First and Second Prizes in national chamber music competitions (Juvenalia, E. Melartin).
A self-taught jaranero (player of the jarana), Pablo Emiliano García Castellanos is a sought-after musician in the Son Jarocho tradition. A member of Son de Madera, he has collaborated with such artists as Zenén Zeferino, Los Pájaros del Alba, Citlaly Malpica, Los Fandangueros del Sur, Honorio Robledo, and Semilla Son Urbano, among others. In other genres he has collaborated with artists such as Rosy Arango, "El Búho," Vico Díaz, Nirl Cano, "Chelo" Vaca, Xinto, La Especialidad de la Casa, and Ik Balam Trío, among others. Pablo composed and recorded the original soundtrack for the movie Los Atardeceres Rojos. He has given various jarana/jarocha workshops in Mexico and abroad. 
Rodrigo Díaz Bueno is a conductor, cellist, concert producer, and director of music education programs. A graduate of the Madrid Royal Conservatory of Music, he was principal cellist of the San Sebastián de los Reyes Symphony Orchestra, the SSMM Los Reyes de España Symphony Band and the Madrid Youth Symphony Orchestra. In Mexico, he has been principal cellist of the Orquesta Juvenil del Instituto Superior de Música de Veracruz. In 2009 he was invited to be part of the Esperanza Azteca project in the state of Chiapas, where he founded 5 orchestras in the municipalities of Tuxtla Gutiérrez, Tapachula, and San Cristóbal de las Casas. He also served as Artistic Director at the Esperanza Azteca State Orchestra the Orquesta Esperanza Azteca Sureste. Within the Esperanza Azteca project, he was selected to create the Esperanza Azteca Propaedeutic-Pre-University project at a national level. Rodrigo has also served as the Artistic Director of the José Vasconcelos Symphony Orchestra, Director of Regional and Traditional Music Learning Development, Regional Music Coordinator of the 12 Orchestras of the New Mexican School of CDMX and Creative Director and Conductor of the music education program at a distance: Learn Music at Home. He has composed music for the play Quijote by the Spanish theater company L'Om-Imprebís, (where he also participated as an actor), and Aquiles y Pentesilea under the direction of Santiago Sánchez. He worked for two years as a music composer for EDUSAT in Mexico and created the music for two documentaries by Mexican filmmakers Marisa Zuleta and Jaime Cruz: ¿Qué más quieres saber? and Así es amigo...Acá." He was the founder of the theater, humor and music company Ron Lalá and the Camerata Jarocha del Sotavento. He has also participated in various record recordings by Mono Blanco, Susana Harp, Javier Krahe, Steven Brown, among others.
Baba Moussa, native of Mali, is a percussionist and talking drum specialist. He has performed internationally across Africa and the USA at stages such as Carnegie Hall, University of North Carolina at Greensboro, The New Mexico Music Festival, International Brooklyn Art Festival, and the Boston BAM Festival. He performs regularly throughout New York City and every month at Lunatico Bar in Brooklyn with the group SIIYA.
Mateo Villamil, Mexamoprhosis' Operations Manager is a writer and journalist whose work has been published in both print and digital media at spaces such as Punto de Partida, Punto en Línea, Por Esto!, Tierra Adentro, and Juventudes Iberoamericanas, among others. He has been awarded the PECDA grant in the category of Young Creators (2017 - 2018) and was the winner of the contest 51 de Punto de Partida of the Universidad Nacional Autónoma de Mexico in the non-fiction category of chronicle. Hereceived a fellowship from the Fundación para las Letras Mexicanas to study journalism with Daniela Rea. 
Mexamorphosis would like to thank Gay Brookes, Suzanne Olbricht, Kevin Fickenscher, an anonymous supporter, as well as contributors Leonor Sanginés García, Amanda Sidebottom, Erin Beth, Harrist Anthony, and Eloise Brown. 
Funders
The MetLife Foundation Music of the Americas concert series is made possible by the generous support of Presenting Sponsor MetLife Foundation.
The Fall 2022 Music program is also supported, in part, by public funds from the New York City Department of Cultural Affairs in partnership with the City Council, by the New York State Council on the Arts with the support of the Office of the Governor and the New York State Legislature, and by the Howard Gilman Foundation.