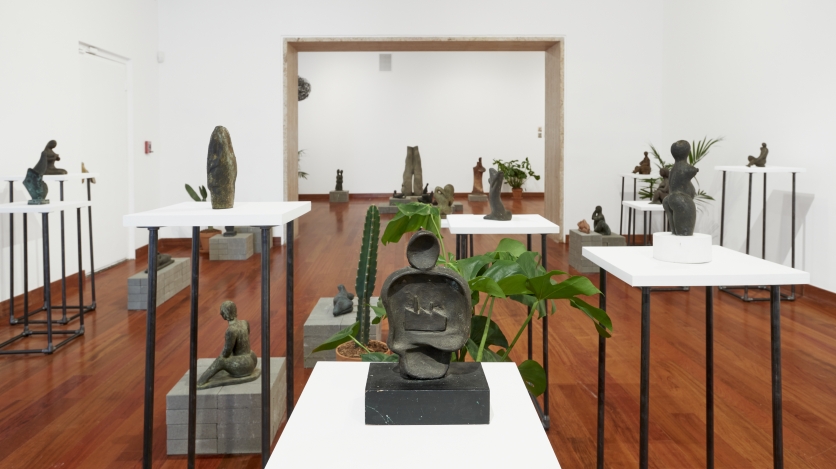 Image: Arturo Sánchez
Last Look – Tour of Geles Cabrera: Museo Escultórico
Join co-curator Rachel Remick for a public tour of the first exhibition of the Mexican sculptor in the United States before it closes.
Overview
Americas Society invites you to a public tour on July 28th of the exhibition Geles Cabrera: Museo Escultórico. This tour will be led by Assistant Curator Rachel Remick and is free and open to the public. Join us for this last look at the exhibition before it closes on Saturday July 30!
Geles Cabrera: Museo Escultórico explores the legacy of Mexican sculptor Geles Cabrera, presenting a selection of works created over 40 years of the artist's career. The first solo show of Cabrera in the United States, this exhibition includes sculptures that reveal the artist's interest in the human body and her experimentation with different materials alongside archival documentation of her artistic practice in Mexico City. Born in 1926, Cabrera occupies a unique place in the trajectory of Mexican art as one of Mexico's most prominent female sculptors. Situated between abstraction and figuration, her visionary sculptures offer new understandings of the human form.
Please RSVP for this event.
The exhibition will be on display from June 8 to July 30, 2022.
View gallery and visitors information here.
This exhibition is curated by Aimé Iglesias Lukin, Tie Jojima, and Rachel Remick.
Funders
The presentation of Geles Cabrera is made possible by the generous support from the Jacques and Natasha Gelman Foundation. The project is also supported by the New York State Council on the Arts with the support of the Office of the Governor and the New York State Legislature, and, in part, by public funds from the New York City Department of Cultural Affairs in partnership with the City Council. Additional support is provided by the Smart Family Foundation, the William Talbott Hillman Foundation, and Galería Agustina Ferreyra.
Americas Society acknowledges the generous support from the Arts of the Americas Circle contributors: Estrellita B. Brodsky, Virginia Cowles Schroth, Emily A. Engel, Diana Fane, Galeria Almeida e Dale, Isabella Hutchinson, Carolina Jannicelli, Vivian Pfeiffer, Phillips, Gabriela Pérez Rocchietti, Erica Roberts, Diana López and Herman Sifontes, and Edward J. Sullivan.