7:00 p.m.

Live broadcast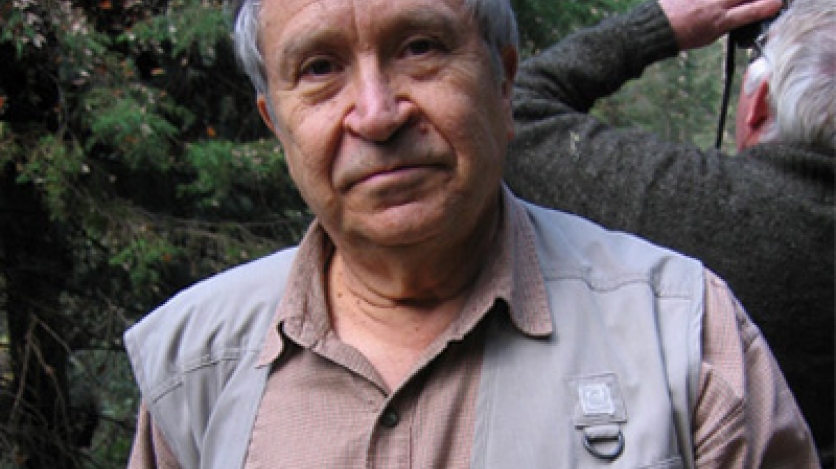 Homero Aridjis.  Courtesy of City Lights.
Keynote Lecture: "The Birds, or My Life as a Writer and Environmentalist Activist"
Mexican writer and environmentalist Homero Aridjis delivered the keynote lecture inaugurating Americas Society's Eco-Literature in Latin America symposium.
Overview
This keynote lecture inaugurated Americas Society's Eco-Literature in Latin America symposium. Homero Aridjis, a distinguished Mexican poet, novelist, and essayist, as well as an environmental activist, founded the international organization Grupo de los Cien (Group of 100), which has defended monarch butterflies, sea turtles, gray whales, and forests, and has addressed air pollution and other environmental concerns. In English.
The symposium continues on Thursday, November 15, at 4:00 p.m. with two films, Confluencias and The Trees Have a Mother. The evening continues with a panel on eco-literature with scholars Laura Barbas Rhoden, Sofia Kearns, Jeremy Larochelle, and Christopher M. Travis. The symposium concludes on Friday, November 16 at 7:00 p.m. with a launch of Review 85 (Fall 2012), featuring guest editor Steven F. White and contributing writers Homero Aridjis, Astrid Cabral, Esthela Calderón, Juan Carlos Galeano, and Leonel Lienlaf.
With the Mexican Cultural Institute of New York.
The Department of Literature is proud to participate in PAMAR's 7th Annual Latin American Cultural Week in NYC.
Press Inquiries: Please contact Adriana La Rotta at alarotta@as-coa.org or 1-212-277-8384.
---
Attend all three events (11/14, 11/15, and 11/16) for $25!

---
Homero Aridjis (b. 1940, Contepec, Michoacán, Mexico) is one of Latin America's most prominent writers.  His latest publications, comprising both poetry and prose, include Solar poems (2010), Los Invisibles (2010), Diario de sueños (2011), Los perros del fin del mundo (2012), Tiempo de ángeles/A Time of Angels (2012), and, with Betty Ferber, Noticias de la Tierra (2012). He has served as president of PEN International (1997-2003) and as Mexico's ambassador to Switzerland, the Netherlands, and UNESCO. 
The Group of 100, founded by Aridjis, is an association of prominent artists and intellectuals including Octavio Paz, Juan Rulfo, Rufino Tamayo, Gabriel García Márquez, Alvaro Mutis, Augusto Monterroso, Francisco Toledo, Leonora Carrington, Manuel Alvarez Bravo, Elena Poniatowska, and others which has been devoted to environmental protection and the defense of biodiversity in Mexico and Latin America. 
In partnership with:
The Mexican Cultural Institute of New York and the Association for the Study of Literature and the Environment.