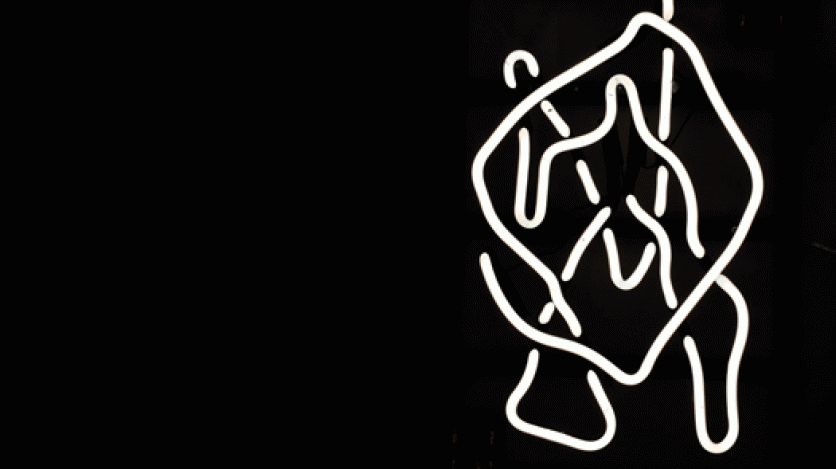 Design by Luna Paiva.
Hercules in Mato Grosso
In collaboration with the Centro de Experimentación del Teatro Colón, Music of the Americas presents the U.S. premiere of Hercules in Mato Grosso.
Overview
Location: Enter the theater on Chrystie Street, between Rivington and Delancey. 
Admission: FREE for AS and YPA Members. Tickets may be purchased in advance through the theater's box office: $20 for non-members and $10 for students and seniors. Prices include all online service fees.
Pre-registration for AS & YPA members will close at 11 AM. If you are interested in attending the performance, email mcargo@as-coa.org. Nonmembers: Tickets may be purchased at the door beginning at 6 PM. (The performance will run 70 minutes without intermission. Late seating is discouraged.)
Not yet a member? Learn how to become an AS member or a YPA member to access this event.
In collaboration with the Centro de Experimentación del Teatro Colón (CETC), Music of the Americas presents the U.S. premiere of the staged opera Hercules in Mato Grosso, which explores the early twentieth-century travels of French-Brazilian photographer Hercules Florence in the Brazilian rainforest. Argentine novelist Pola Oloixarac developed the story for the libretto at the Department of Romance Languages at Harvard, and the score by Buenos Aires-based composer-pianist Esteban Insinger and set design by French-Argentine visual artist Luna Paiva create a unique world in which the German Baron von Langsdorff and Florence are free to explore. Buenos Aires-born Clara Cullen directs baritone Alejandro Spies, who performed at Americas Society in 2013, and a star-studded cast of singers, led by Music of the Americas' own Director Sebastián Zubieta, who also led the cast in the work's world premiere at the CETC in November 2014. 
Cast
| | |
| --- | --- |
| Peter Tantsits tenor | Hercules Florence |
| Alejandro Spies baritone | Baron von Langsdorff  |
| Alice Teyssier soprano | Anaconda 1 |
| Sarah Brailey soprano | Anaconda 2 |
Preview of Hércules en el Mato Grosso courtesy CETC.
About the composer
Esteban Insinger (b. 1974), composer and pianist, holds a degree in composition from the Universidad Nacional de Quilmes (Argentina). His works have been performed throughout Europe and Latin America, and combine traditional idioms, technology, and 21st century techniques. He co-founded Laptork Junto, the first South American computer orchestra, with composer Fabian Kessler. In 2009 he began his project "Musical Diary," which involves creating a piano piece every day. The "Diary" has now over 2.200 pieces which have been played by different artists around the world.
About the librettist
Pola Oloixarac (b. 1977) is a writer, essayist, and cultural critic who has become internationally known for her experimental novel Las Teorias Salvajes (Wild Theories), published by Entropia in 2008. In the fall of 2010, her short story "Conditions for the Revolution" appeared in Granta magazine's Best of Young Spanish-Language Novelists issue. She co-curates the Buenos Aires Review, a curated online platform that "presents the best and latest work by emerging and established writers from the Americas" in Spanish and English. This production is her first collaboration with the CETC.
About the set designer
Luna Paiva (b. 1980, Paris) lives and works in Buenos Aires. She holds a degree in Art History and Archeology from La Sorbonne and studied film at NYU. Her principal artistic mediums are sculpture, installation and photography. Her work has been shown in solo and collective exhibitions throughout Europe and the US. Most recently, her sculptures were shown at Art Basel Miami, and she completed an installation project for Hermès Paris in Buenos Aires. As a photographer, she has worked for Barzón, Vogue Italia, and several major newspapers. Her work is part of the permanent collection of the Museum of Modern Art in Buenos Aires. 
About the director
Clara Cullen (b. Buenos Aires) studied film at Universidad del Cine and later trained under Spike Lee in New York and Werner Herzog in Los Angeles. Clara is part of a generation growing up with a wide range of media influences including advertising, video games and the internet; she works with a wide range of mediums including interactive videos, animations, giffs, zines and short films, proposing new ways of showing moving image using the newest technologies and the internet as her platform. Her film Ballroom Battle won a Lovies award for best interactive video. She is a regular contributor for Nowness, Purple and Love Magazine and her advertising clients include Chanel, 'S MaxMara, and Nike. Clara lives and works between New York and Los Angeles.
About the venue
Dixon Place, an incubator for performing and literary artists since 1986, is a non-profit organization committed to supporting the creative process by presenting original works of dance, theater, music, puppetry, literature, performance and visual art at all stages of development. Presenting over 700 artists each year, this local haven inspires and encourages diverse artists of all stripes and callings to take risks and push personal and professional limits. Dixon Place's foremost priorities are to serve as a safety net for artists, and to provide vivid experiences for audiences.
Dixon Place is the only non-profit theatre of its size to own and operate a full service cocktail lounge where all profits are returned to the organization to support their artists and mission. The full service cocktail lounge is open to the public from 6 p.m. to closing with all profits supporting the Dixon Place artists and mission.
For more information, visit Dixon Place on the web, Facebook and Twitter.
In collaboration with: