Registration: 6:30 to 7:00 p.m.
Discussion: 7:00 p.m.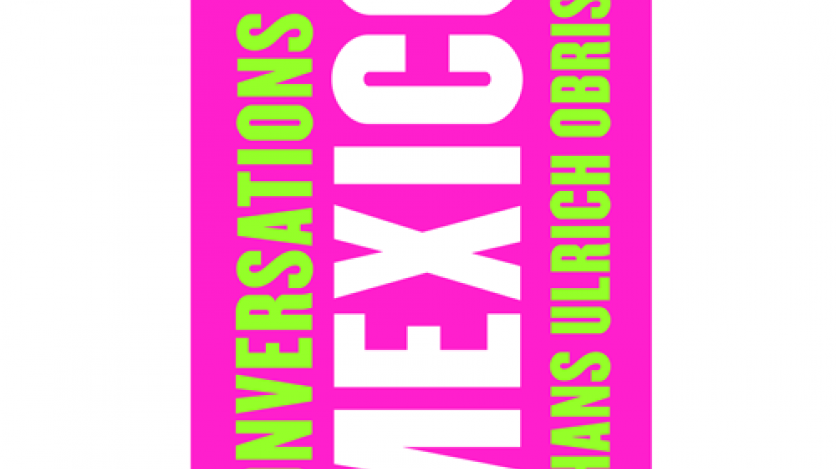 Hans Ulrich Obrist in Conversation with Pedro Reyes
Americas Society, Alumnos 47, and Artbook invite you to join Hans Ulrich Obrist, who will present his recent publication.
Overview
This is event is sold out. Cultural Circle members are welcome to email cjohnson@as-coa.org to be placed on the waitlist.
Americas Society, Alumnos 47, and Artbook invite you to the presentation of curator Hans Ulrich Obrist's recent publication Conversations in Mexico. Obrist will speak with artist Pedro Reyes, who was present during many of the conversations, about the stories behind the interviews featured in the book. Representing over a decade's worth of research, these interviews describe the buildings, photography, music, travel, politics, literature, philosophy, and art that helped shape the Mexican cultural scene. The book features Obrist's interviews with such groundbreaking figures and pioneers as Pedro Ramírez Vázquez, Teodoro González de León, Graciela Iturbide, Esquivel, Santiago Genovés, Carlos Fuentes, Margo Glantz, Elena Poniatowska, Alejandro Jodorowsky, Leonora Carrington, Felipe Ehrenberg, Pedro Friedeberg, Juan Soriano, and Eduardo Terrazas.
Event Information: Veronica Flom | vflom@as-coa.org | 1-212-277-8367
Membership Information: as-coa.org/CulturalCircle | membership@as-coa.org
Press Inquiries: Adriana La Rotta | alarotta@as-coa.org | 1-212-277-8384