The Future of Mexico's Healthcare
Council of the Americas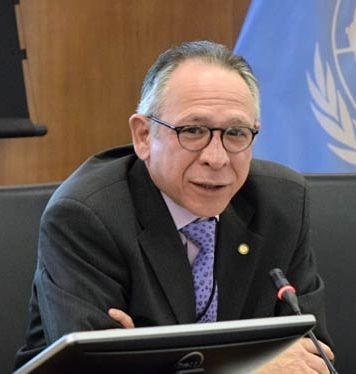 Council of the Americas will hold a discussion on priorities for Mexico's healthcare agenda with Dr. Francisco Becerra, special adviser to the director and director A.I. Evidence and Intelligence for Action in Health (EIH) at the Pan American Health Organization/World Health Organization.
As President-elect Andres Manuel López Obrador prepares to take office on December 1, he appears to have the will to transform Mexico's healthcare system and address key challenges caused by underfunding, corruption and fragmentation, however questions remain about the path forward to achieving these reforms. López Obrador's historic win presents an opportunity to push forward on much-needed reforms to Seguro Popular, Mexico's public health-insurance scheme and the healthcare system more broadl
Becerra has a master's degree form ohns Hopkins School of Public Health, and earned a doctorate in public health from Mexico's National Institute of Public Health. He has served as Director General of Health Services of the State of Morelos, Mexico; Director for Academic Agreement and Dissemination of the National Coordination Office of Mexico's National Institutes of Health; Assistant Director of the Center for Health Systems Research of the Ministry of Health of Mexico; and Director General of Federal Hospitals in Mexico.
To register, email us at dcprograms@as-coa.org. 
RSVP no later than 3:00 p.m. the day before the event.
This event is part of the Healthcare Series