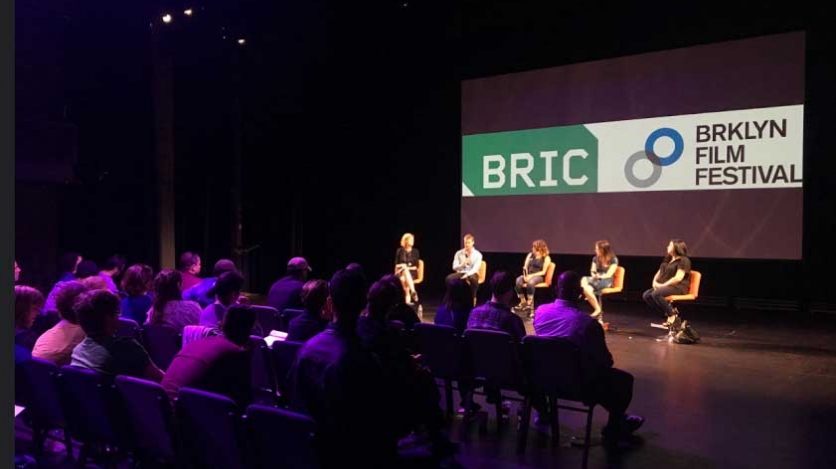 (Image: Brooklyn Film Festival)
Films of the Americas with YPA
Young Professionals of the Americas are hosting a panel at Kickstarter's office on the cultural exchange between North and South America through film as part of the Brooklyn Film Festival.
Overview
Join Young Professionals of the Americas (YPA) for an afternoon with Brooklyn Film Festival's Feature Narrative Programmer Emilia Ferreira and Kino Lorber Inc's Vice President of Marketing and Publicity Rodrigo Brandão as they discuss their perspectives on films from North and South America and the cultural interchange between Latin American and U.S. perspectives. What does it mean for a film to be from "the Americas" and how does this impact programmers' selection processes? Directors Catherine Eaton (The Sounding), David Bly (Sweet Parents), Rodrigo Reyes (Lupe Under the Sun), and Fernando Fraiha (El Revenge) will share their perspective on this topic as well as where films contemplating this cultural intersection will be featured after the festival circuit.
Speakers:
Follow the discussion on Twitter: #bff2017 | #bffexchange 
This event is free with limited seating. Priority access and seating will be given to YPA members.
YPA Steering Committee and Silver members get a complimentary Full Festival Pass for the Brooklyn Film Festival. Please email Andres Marcuse-Gonzalez at amarcuse@as-coa.org to reserve.
Regular YPA members get discounted price on tickets at the door.   
 
Event Information: Rebeca Brown | rbrown@as-coa.org | 1-212-277-8378
YPA Membership: Felipe Marin | fmarin@as-coa.org | 1-212-277-8342
Not a member yet? Join the YPA today for access to this event and our networking and social events, such as private art fair tours, concerts, and intimate talks with industry leaders around professional development.
In partnership with: