7:00 p.m.
Members-only reception to follow!

Live broadcast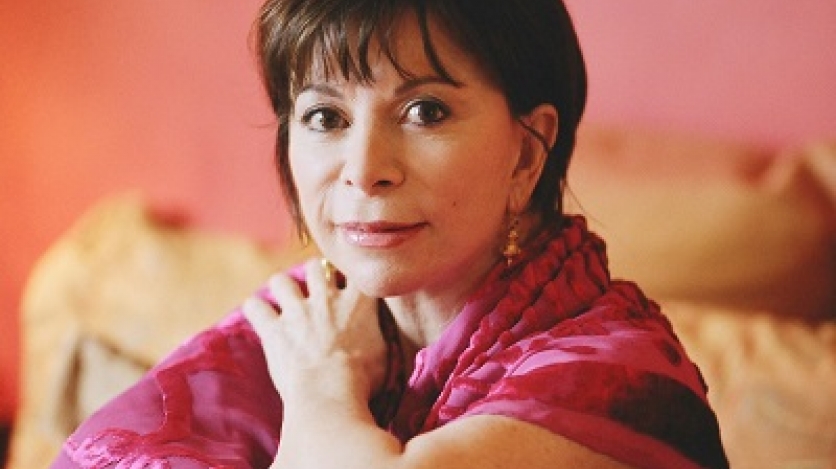 An Evening with Isabel Allende
For the first time ever, award-winning Chilean author Isabel Allende will join Americas Society for an interview and discussion of her latest novels.
Overview
Due to high demand, registration is now closed.
All registered guests will have their seats reserved until 7:00pm on the day of the program, after which time they will be released on a first come, first serve basis. Non-registered members may contact jnegroni@as-coa.org in order to be added to the waiting list.

Admission: FREE for Americas Society Members. This is a members-only event.
Renowned Chilean author Isabel Allende will be interviewed by acclaimed journalist Amy Goodman (host of Democracy Now!) in this much-anticipated discussion on Allende's most recently published novels in English: Maya's Notebook (2013) and Ripper (2014). This is the author's first public appearance at Americas Society. Allende's work has been amply covered in the Society's journal Review: Literature and Arts of the Americas, since she first burst on the literary scene in 1982 with her lauded novel La casa de los espíritus—translated by Magda Bogin as The House of The Spirits in 1985. Allende has since written and published additional novels as well as memoirs and fiction for young adults. She has received numerous awards for her literature. 
The conversation will be conducted in English. A book-signing will follow, in collaboration with Posman Books. A reception will follow the program. This special program is co-presented with the Gabriela Mistral Foundation, USA. It precedes the 2014 Gabriela Mistral Foundation Humanitarian Award Dinner, on Wednesday, April 16, during which Allende will be presented with an award.
Watch Allende's 2007 TED talk about her literary achievements.
"Bruising and cinematically vivid."
—The Los Angeles Times (on Maya's Notebook)
"A tightly plotted tale of crimes obvious and masked...sharply perceptive, utterly charming, and intensely suspenseful."
—Booklist (on Ripper [starred review])
Learn more about Americas Society's literary journal Review and subscribe today.
Event Information: Jose Negroni | jnegroni@as-coa.org | 1-212-277-8353
Press Inquiries: Adriana La Rotta | alarotta@as-coa.org | 1-212-277-8384
---
Isabel Allende, who was born in Peru and raised in Chile, is the best-selling author of fiction, memoirs, and young-adult novels, beginning with her acclaimed first novel, La casa de los espíritus (1982; The House of the Spirits, translated by Magda Bogin, 1985). Her work has been translated into more than 35 languages. Her most recent novels in English translation are Ripper (2014), Maya's Notebook (2013), and The Island Beneath the Sea (2010). In 2004, she was inducted into the American Academy of Arts and Letters. She lives in California.
Amy Goodman is host and executive producer of the award-winning news program Democracy Now! (carried on over 1,200 public radio and TV stations globally). She is the first journalist to receive the prestigious Right Livelihood Award for independent journalism. Her five books have all been New York Times bestsellers. Goodman's reporting has won numerous awards, including the Robert F. Kennedy Prize for International Reporting and the George Polk Award.
Image: Isabel Allende. Photo courtesy of the author's website. ©Lori Barra
In collaboration with: