Registration: 12:00 p.m. to 12:30 p.m.

Lunch Discussion: 12:30 p.m. to 2...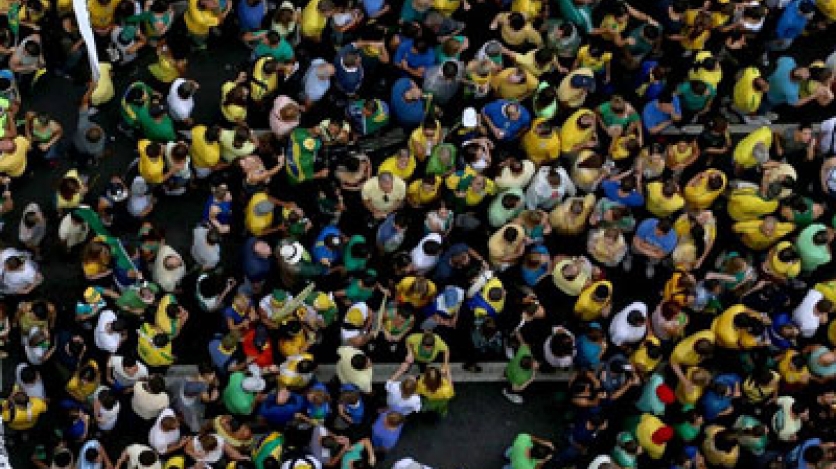 (Image: Radio Interativa)
Empowering Citizens in Latin America
Join AS/COA for a panel discussion focused on how to empower citizens in Latin America.
Overview
Please join Americas Society and Council of the Americas for a lunch discussion on how to empower citizens in Latin America. The discussion will focus on the prison system in the Americas, civil society empowerment, the power of community media and grassroots philanthropy, among other topics.
Speakers:
Carl Hart, Professor of Psychology and Psychiatry, Columbia University
Raul Santiago, Co-Founder, Coletivo Papo Reto
Rene Silva, Founder and CEO, Voz da Comunidade
Patricia Villela Marino, President, Humanitas360
Brian Winter, Vice President of Policy, Americas Society/Council of the Americas; Editor-in-Chief, Americas Quarterly (Moderator)
Note: This event is free of charge. Prior registration is required.
Event Information: Diogo Ide | dide@as-coa.org | 1-212-277-8352
COA Membership: Monica Vieira | mvieira@as-coa.org | 1-212-277-8344
Press Inquiries: Adriana La Rotta | alarotta@as-coa.org | 1-212-277-8384
Cancellation: Please contact Juan Serrano-Badrena at jserrano@counciloftheamericas.org before 3:00 p.m. on Monday, September 14.
In collaboration with: