Economic Outlook for Latin America and the Caribbean
Council of the Americas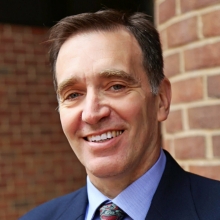 Council of the Americas will hold a roundtable discussion with Carlos Végh, chief economist for Latin America and the Caribbean at the World Bank. Végh will provide an overview of the economic conditions and the prospects for development that are shaping the region.
As 2017 reaches its halfway point, Latin America and the Caribbean are slowly emerging from consecutive years of negative growth. Policy makers are challenged with facilitating recovery while adjusting to lower commodity prices and contending with domestic political uncertainties. Longer term policies that promote regional integration, boost innovation, and bridge economic inequalities are considered key for supporting sustained growth. Végh will discuss these and other trends throughout the region. 
To register: Email us at dcprograms@as-coa.org
RSVP no later than 3:00 p.m. on Monday, June 12.