Discussions on Minnie Evans and Arthur Bispo do Rosario
Join us in person on Monday, February 27th for two panel discussions "The Drawings of Minnie Evans" and "A Chess Game with Bispo do Rosario," organized in collaboration with Outsider Art Fair.
Overview
Please join us in person on Monday, February 27th for two panel discussions on artists Minnie Evans (moderated by Esther Adler, Curator of Drawings and Prints, MoMA), and Arthur Bispo do Rosario (featuring Javier Téllez, co-curator of Bispo do Rosario: All Existing Materials on Earth). There will be a reception following the event. 
"The Drawings of Minnie Evans" from 5:00 to 6:00 PM
"A Chess Game with Bispo do Rosario"  from 6:15 to 7:15 PM
Monday, February 27th, 2023
5:00 pm to 8:00 pm
Americas Society
680 Park Ave.
New York, NY
*Masks are encouraged.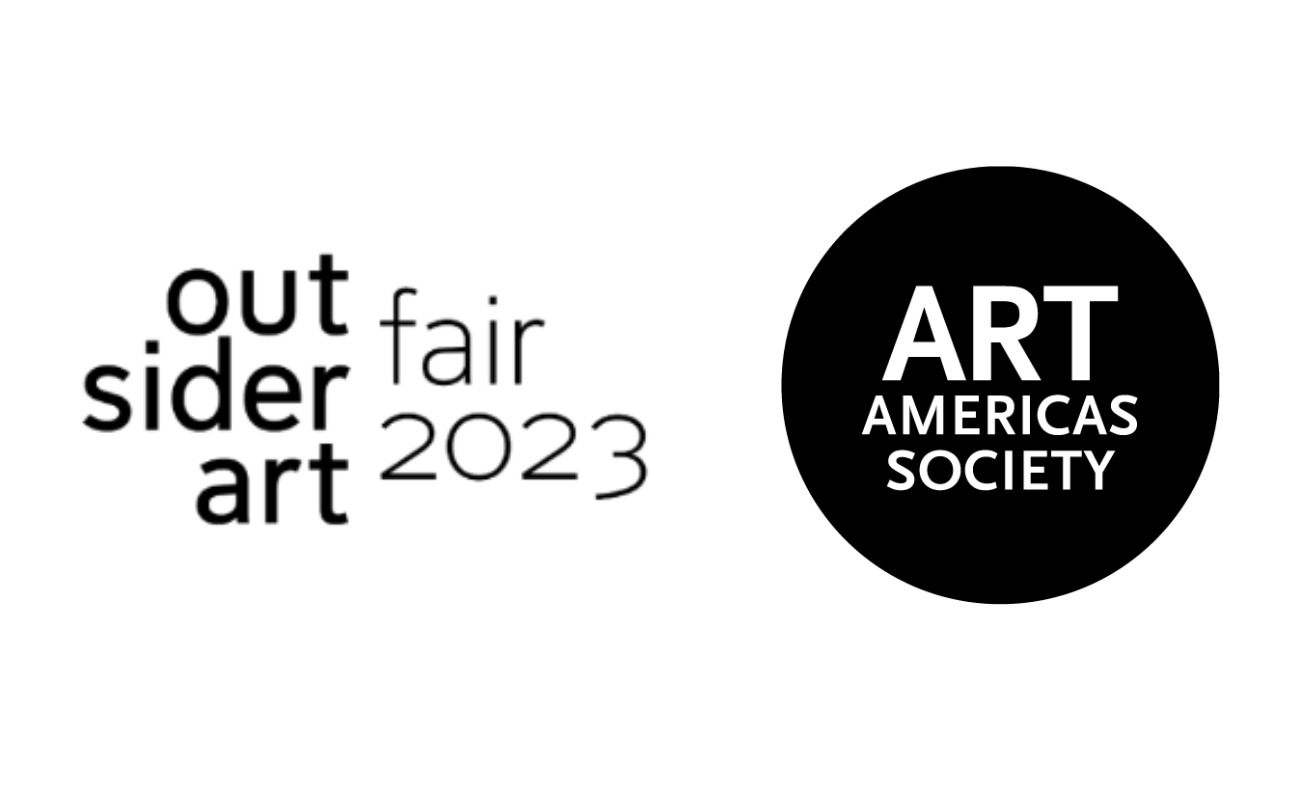 The Drawings of Minnie Evans
5:00 to 6:00 PM 
"The Drawings of Minnie Evans" is a conversation on the life and work of artist Minnie Evans (1892–1987) between Nathan Kernan, Elizabeth Penton, and Wayne Evans, moderated by Esther Adler. 
About the Panelists
Esther Adler is curator in the Department of Drawings and Prints at The Museum of Modern Art. Most recently, she organized Joseph E. Yoakum: What I Saw, which was shown at MoMA from November 21, 2021–March 19, 2022. Past projects include Betye Saar: The Legends of Black Girl's Window (with Christophe Cherix, 2019), Charles White: A Retrospective (with Sarah Kelly Oehler, 2018) and Dorothea Rockburne: Drawing Which Makes Itself (2013). 
Wayne Evans is the great-grandson of Minnie Evans, who spent much of his formative years living in Minnie's home. After 20 years of working with the special needs population in the New Hanover County School District, Wayne is now a foster care administrator with fifteen years of experience working with a team of professionals in his district for a National Healthcare Company. His work ensures that all required records are in state compliance with North Carolina Foster Care State Regulatory policies. Wayne currently lives in Raleigh, North Carolina. In his free time, he enjoys reading comics, fantasy fiction novels, especially the writings of Anne Rice and other similar authors, visiting his son, and spoiling his grandson, Jaden. 
Nathan Kernan is a writer living in New York. He edited the Diary of James Schuyler, which was published by Black Sparrow Press in 1997, and is writing a biography of Schuyler to be published by Farrar, Straus and Giroux. His collaboration with Joan Mitchell, Poems, was published by Tyler Graphics in 1992. He is the president of the Board of The Milton Resnick and Pat Passlof Foundation and Executor of the Estate of his grandmother, Nina Howell Starr, the photographer who introduced Minnie's work to New York audiences and curated her 1975 exhibition at the Whitney. 
Elizabeth M. Penton, PhD, native of Wilmington, N.C., has been teaching non-Western art and Anthropology at the college level for over 30 years. She took three degrees in Anthropology from the University of North Carolina at Chapel Hill with her dissertation work on Paleolithic cave paintings. A lifelong interest in art and culture, and visionary art in particular, has kept the works of Minnie Evans near the top of her mind. In 2020 she partnered with the Cameron Art Museum to engage in a disciplined analysis of the forms of Evans' drawings and paintings. Her forthcoming manuscript, Minnie Evans (1892 – 1987): A Beautiful Light, addresses the artist's complex use of perspective and showcases the artist's own words with the objective of elevating her oeuvre to its rightful place among the world's famous visionary artists. Liz is also on the production team with Linda Royal of By the Brook Films, creating a new documentary film on her life and works. Minnie Evans: Visionary Artist will bring recently recovered historic photographs to light and introduce the role of the beautiful coastal environment as a character in Evans' world and in her pictures 
A Chess Game with Bispo do Rosario 
6:15 to 7:15 PM 
Writer, curator, and editor Edward M. Gómez, and Bispo do Rosario: All Existing Materials on Earth Co-Curator Javier Téllez will discuss Bispo do Rosario's oeuvre. 
Like many other psychiatric patients, self-taught visionaries, or mediums who make art on the margins of society, Arthur Bispo do Rosario felt the need to create an artistic language of his own in order to reveal what he understood to be the true nature of things after experiencing a life-changing epiphany. A meeting with a supernatural divine power drove Bispo do Rosario from chaos to order, opening also for him "doors of perception" to a transcendental reality that helped him survive the hardships of many years of psychiatric institutionalization. Like other visionary artists without any previous artistic training, such as Adolf Wölfli and Henry Darger, Bispo do Rosario dedicated his life obsessively to the creation of complex visual representations that employed text and images to create a new world.
 About the Panelists
Edward M. Gómez is a multilingual, international arts journalist, critic, curator, translator, and graphic designer. The founder and editor in chief of the magazine brutjournal, he is a member of the advisory council of the Collection de l'Art Brut in Lausanne, Switzerland. The former senior editor of Raw Vision, he has written and provided original photography for that magazine and for The New York Times, Hyperallergic, Art & Antiques, ARTnews, Art in America, The Japan Times, Nikkei Asia, Metropolis, Art + Auction, Gagosian Quarterly, and many other publications. He is the author or co-author of numerous books, including, among them: The New Design Series (Rockport), Dictionnaire de la civilisation japonaise (Hazan Éditions), Yes: Yoko Ono (Abrams), The Art of Adolf Wölfli: St. Adolf-Giant-Creation (American Folk Art Museum/Princeton University Press), Hans Krüsi (Iconofolio), As Things Appear (Ballena Studio), Art Brut du Japon, un autre regard / Art Brut from Japan, Another Look (Collection de l'Art Brut / 5 Continents, 2018). With Chris Shields, in 2017, he produced the film Valton Tyler: Flesh Is Fiction (Ballena Studio). 
Javier Téllez is a Venezuela-born, NYC-based artist and curator. His work brings peripheral communities and invisible situations to the fore of contemporary art and often involves people diagnosed with mental illness to produce film installations that question the notions of the normal and the pathological. He has had solo exhibitions at the Memorial Art Gallery of the University of Rochester (2018), San Francisco Art Institute (2014), Kunsthaus Zürich (2014), Stedelijk Museum (2013), Museum of Contemporary Art Cleveland (2011), The Bronx Museum of the Arts (2005), and Museo de Arte Carrillo Gil, Mexico City (2004). He has curated projects such as Los de arriba y los de abajo at Sala de Arte Público Siqueiros in Mexico City (2009), Hommage to K.F. Drenthe. Works from the collection of Dr. Guislain Museum at the Stedelijk Museum voor Actuele Kunst in Ghent (2013), and The Doors of Perception in collaboration with The Outsider Art Fair for Frieze New York (2019). He received a Guggenheim Fellowship in 1999 and the Global Mental Health Award for Innovation in the Arts from Columbia University in 2016.
Photo credits: 
Minnie Evans, Green Animal, c. 1963. Colored pencil, crayon, oil, and pencil on paper. 8 3/4 × 11 7/16" (22.3 × 29 cm). Courtesy the Museum of Modern Art New York / Gift of Mrs. Nina Howell Starr. 
Arthur Bispo do Rosario, Untitled [Uma obra tāo importante que levou 1986 anos para ser escrita (A work so important that it took 1986 years to be written)], n.d. Fabric, thread, wood, metal. 101 ½ x 59 3⁄8 inches (258 x 150 x 1 cm). All the works reproduced are courtesy of Museu Bispo do Rosario Arte Contemporanea. Photo: Rafael Ardojan
Funders
Major support for the exhibition is provided by Almeida & Dale Galeria de Arte.
 
The presentation of Bispo do Rosario: All Existing Materials on Earth is made possible in part by the National Endowment for the Arts, by public funds from the New York City Department of Cultural Affairs in partnership with the City Council, and by the New York State Council on the Arts with the support of the Office of the Governor and the New York State Legislature.
 
Additional support comes from the William Talbott Hillman Foundation, the Cowles Charitable Trust, the Garcia Family Foundation, and the Consulate General of Brazil in New York.
 
In-kind support is provided by Ternium Brazil. With thanks to Fundación PROA in Buenos Aires for their help on this project. 
Americas Society acknowledges the generous support from the Arts of the Americas Circle contributors: Estrellita B. Brodsky, Virginia Cowles Schroth, Sharon Schultz, Emily A. Engel, Diana Fane, Almeida & Dale Galeria de Arte, Isabella Hutchinson, Carolina Jannicelli, Vivian Pfeiffer, Phillips, Gabriela Pérez Rocchietti, Erica Roberts, Diana López and Herman Sifontes, and Edward J. Sullivan.