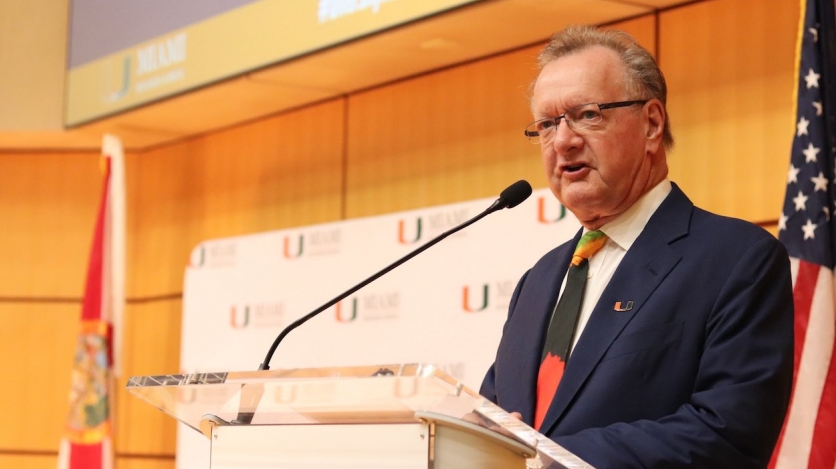 (John Quelch Twitter)
A Conversation with Dean John Quelch
Join YPA for a conversation on how to measure a company's health footprint with the dean of the Miami Herbert Business School. 
Overview
Join Young Professionals of the Americas for a cafecito chat with John Quelch, dean of the University of Miami Patti and Allan Herbert Business School. Dean Quelch will share his insights on how every company has an impact on public health and how to measure a company's population health footprint. He will also address the challenges posed to public health this past year due to the COVID-19 pandemic.
Dean Quelch, who previously served as the dean and senior associate dean at three internationally recognized business schools, is the author co-author or editor of 25 books, as well as numerous business case studies on leading international organizations. His research focuses on how deep understanding of consumer behavior is essential to shaping decisions by managers and policy makers in the healthcare sector. He co-authored "Building a Culture of Health: A New Imperative for Business," which offers a detailed roadmap for optimizing health-promoting actions in a rapidly evolving business and social climate. He holds Master's degrees from the Harvard T.H. Chan School of Public Health and the Wharton School of the University of Pennsylvania. He earned his BA at Oxford University and completed his doctorate in business administration at Harvard Business School.
To register, please email: ypany@as-coa.org
YPA Members only.
---
Not a member yet? Join YPA today for access to our networking and social events, such as private art fair tours, concerts, and intimate talks with industry leaders around professional development.
Want to learn more about events like this? Sign up for the YPA mailing list.