7:00 p.m.
Members only reception to follow.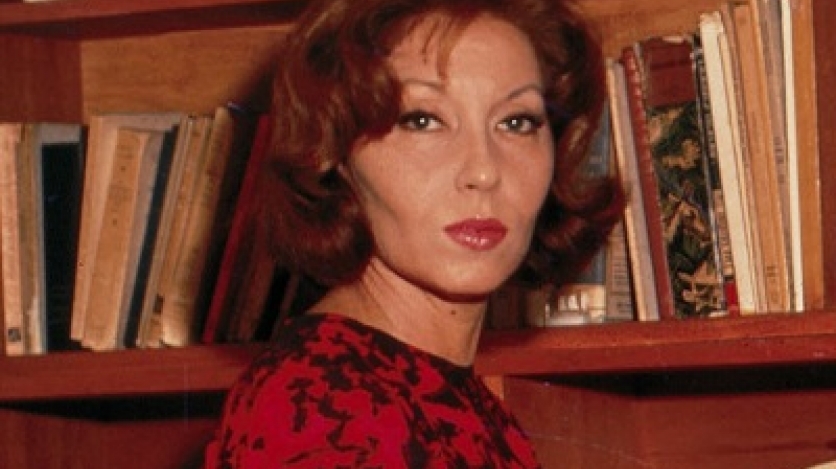 (Courtesy of Paulo Gurgel Valente)
Clarice Lispector: Celebrating Five New Translations
A panel will read from five new translations of renowned Brazilian writer Clarice Lispector's modern fiction novels. 
Overview
Online registration for tonight's program is closed. Members may arrive prior to the event and pick up their tickets, and non-members may pay at the door.  Email jnegroni@as-coa.org if you have any questions.
Admission: FREE for AS Members; $10.00 per program for non-members.
This panel and fiction reading will celebrate new translations of five of the great Brazilian writer's novels—Agua Viva, The Hour of the Star, The Passion According to GH, Near to the Wild Heart, and A Breath of Life (Benjamin Moser, Series Editor, New Directions). Clarice Lispector (1920-1977) distinguished herself both as a fiction writer and a journalist. Her avant-garde modernist fiction has been extremely influential in Brazil as well as internationally. This event features translators Idra Novey and Johnny Lorenz, special guest renowned translator Gregory Rabassa, and Paulo Gurgel Valente, the author's son (in absentia). Barbara Epler, president and publisher of New Directions, will moderate. This will be held in English. A book signing will follow in collaboration with La Casa Azul Bookstore.
"Brilliant and unclassifiable...Glamorous, cultured, moody, Lispector is an emblematic twentieth-century artist who belongs in the same pantheon as Kafka and Joyce."
—Edmund White
With the additional collaboration of the Brazilian Endowment for the Arts; Columbia University; the Consulate General of Brazil in New York; the Hispanic New York Project; Hunter College, CUNY; InterAmericas®; The International Literary Quarterly; McNally Jackson Books; and New York University.
Event Information: Jose Negroni | jnegroni@as-coa.org | 1-212-277-8353
Membership Information: www.as-coa.org/membership | 1-212-277-8359
Press Inquiries: Adriana La Rotta | alarotta@as-coa.org | 1-212-277-8384
Learn more about Review, or subscribe.
---
Clarice Lispector (1920-1977) was a Brazilian journalist, translator and author of fiction. Born in Western Ukraine into a Jewish family who suffered greatly during the pogroms of the Russian Civil War, she was an infant when her family fled for Rio de Janiero. At twenty-three, she became famous for her novel Perto do coração selvagem (1943; Near to the Wild Heart), and married a Brazilian diplomat. She spent much of the forties and fifties in Europe and the United States, helping soldiers in a military hospital in Naples during World War II and writing, before returning to Rio in 1959. Back home, she completed several novels including the mystical existentialist work A paixão segundo G.H. (1964; The Passion According to G.H.) and A hora da estrela (1977; The Hour of the Star) before her death; the latter was the inspiration for Susana Amaral's 1985 film. Lispector's work has been widely translated over the years, by Gregory Rabassa and others. In 2012, New Directions published five new translations of novels by Lispector, edited by Benjamin Moser, author of the recent Lispector biography Why This World (2009). The project includes Near to the Wild Heart (translated by Alison Entrekin, Shortlist, 2013 PEN Translation Prize); A Breath of Life (translated for the first time by Johnny Lorenz, finalist for 2013 Best Translated Book Award); Agua Viva (translated by Stephan Tobler); The Passion According to G.H. (translated by Idra Novey); and The Hour of the Star (translated by Moser).

 

Barbara Epler (moderator) joined New Directions as an editorial assistant after graduating from college in 1984. She became editor-in-chief in 1995, publisher in 2008, and president in 2011.

 

Paulo Gurgel Valente, born in Washington DC, USA, is the son of Clarice Lispector and Maury Gurgel Valente. An economist, Mr. Gurgel Valente has served as director at Projetos e Consultoria Ltda, Cervejaria Kaiser Rio S/A, and CBV Indústria Mecânica S/A. He is author of four books on financial management as well as three children books entitled A aventuras de Taz Valente (2005), O leao de tanto urrar desanimou (2012), and Pedro e a onca (2013).

 

Johnny Lorenz is an associate professor at Montclair State University. He has published poetry and articles in Rattapallax, Massachusetts Review, Luso-American Literature, and Luso-Brazilian Review. Recipient of a 2003 Fulbright Scholarship to translate Brazilian poetry, he has published translations in Granta's "The Best of Young Brazilian Novelists" issue, among other publications. His translation of Clarice Lispector's novel A Breath of Life was published in 2012.

 

Idra Novey is the author of Exit, Civilian, selected for the 2011 National Poetry Series and named a Best Book of 2012 by Cold Front and The Volta; and The Next Country, a finalist for the 2008 Foreword Book of the Year Award in poetry. Her recent translations include Clarice Lispector's novel The Passion According to G.H. and the selected poems of Manoel de Barros. Her poetry collection Clarice: The Visitor with The Cahier Series in Paris, will be published in Spring 2014. Novey teaches in the creative writing program at Princeton University.

 

Gregory Rabassa, considered the greatest of all translators from Spanish and Portuguese, is professor emeritus of romance languages and comparative literature at Queens College and the Graduate School, CUNY.  He has translated some forty works including novels by Jorge Amado, Clarice Lispector, Machado de Assis, Julio Cortázar, Gabriel García Márquez, and Luis Rafael Sánchez. In addition to receiving a National Book Award, for his translation of Cortázar's Rayuela (Hopscotch), he was awarded the National Medal of Arts as well as the Order of Rio Branco (Brazil), among numerous other accolades. He lives in New York with his wife, Clementine.
In collaboration with:
New Directions Publishing Corporation