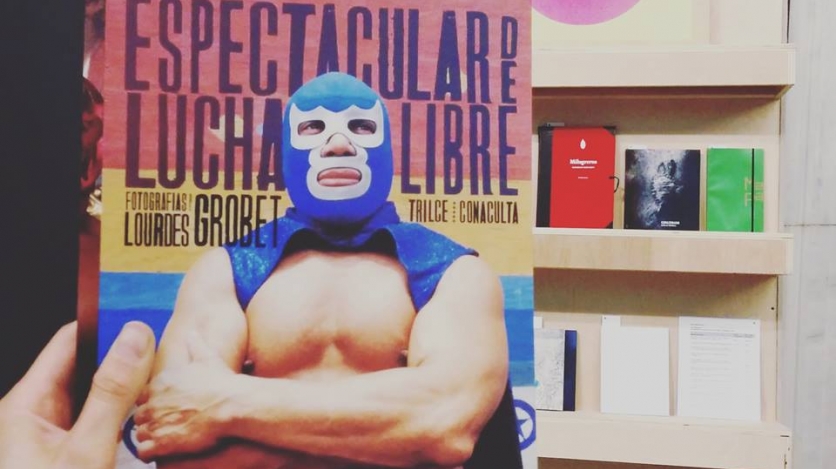 CLAP! – 10x10 Contemporary Latin American Photobooks
Join us for a panel presentation on contemporary Latin American Photobooks, held in conjunction with CLAP!. 
Overview
Admission is free and open to the public. Registration is required.
Please join us for a panel presentation on contemporary Latin American Photobooks from 2000 to 2016. Held in conjunction with CLAP!, a traveling photobook reading room organized by the nonprofit 10x10 Photobooks at the Aperture Foundation Gallery November 2–5, this presentation will bring together several of the photographers and curators responsible for the selections on view in CLAP!. The books discussed will introduce a range of recently published Latin American photobooks that are rarely seen or available in the United States and represent many of the most exciting innovations currently happening in Latin American photography.
Speakers:
Paula Kupfer, Writer and Editor
Leandro Villaro, Photographer and Editor
Pablo López Luz, Photographer
Christopher Phillips, Curator and Writer (moderator)
Event Information: Veronica Flom | vflom@as-coa.org | 1-212-277-8367
Press Inquiries: Adriana La Rotta | alarotta@as-coa.org | 1-212-277-8384
---
Image: Lourdes Grobet, Espectacular de lucha libre, 2008. Photo Olga Yatskevich
---
About the Speakers
Paula Kupfer is a writer and editor specialized in photography and Latin American art. Previously, she was managing editor of Aperture magazine. Kupfer has a BA in journalism and Latin American studies from NYU and is currently an MA candidate in art history at Hunter College researching the history of photography in São Paulo.
Leandro Villaro is an Argentinian photographer and editor. He has published the work of various artists under the imprint antennae collection including photographer Juan Travnik (Paisajes, 2015) and filmmaker Claudio Caldini (Experimental Films 1975-82, 2012). He teaches at the International Center of Photography and is the director of programs at Penumbra Foundation in New York City.
Pablo López Luz is a photographer from Mexico City whose work has been exhibited at the San Francisco Museum of Art, Fondation Cartier (Paris), Somerset House (London), International Center of Photography (New York), and Museum of Modern Art (Mexico City), among others. López Luz has published two monographs with Editorial RM: Pablo López Luz (2011) and Pyramid (2014). His third book, Frontera, will be published later this year.
Christopher Phillips is an independent curator based in New York. From 2000 until 2016 he served as a curator at the International Center of Photography in New York. He has organized numerous exhibitions of historic and contemporary photography and media art, many of them devoted to recent Asian art. These include the first major U.S. exhibition of Chinese contemporary photography, Between Past and Future: New Photography and Video from China (2004, co-curated with Wu Hung), as well as China and the Chinese in Early Photographs (2004), Atta Kim: On-Air (2006), Shanghai Kaleidoscope (2008), Heavy Light: Recent Photography and Video from Japan (2008), and Wang Qingsong: When Worlds Collide (2011). Phillips teaches courses in the history and criticism of photography at Barnard College, New York University, and the ICP/Bard MFA program.
 
In partnership with: