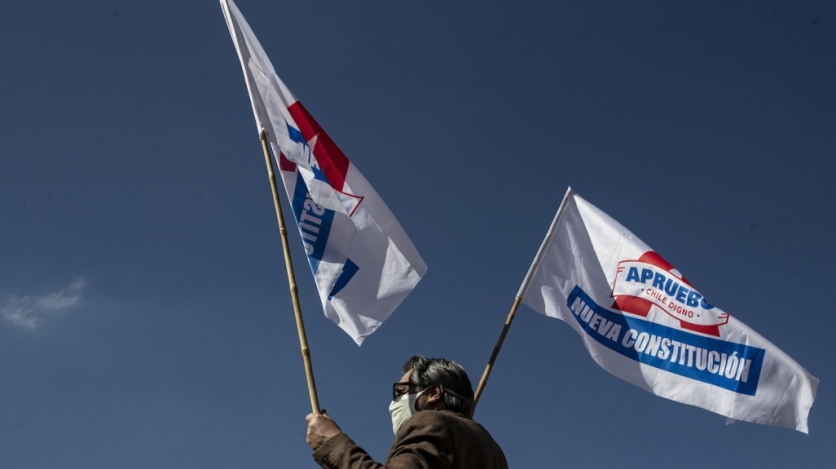 A Chilean campaigner. (AP)
Chile Brief: After the Referendum
The Council will hold a briefing on the political and economic outcome of the recent vote to reject the proposed Chilean constitution.
Overview
Please join the the Council of the Americas for an off-the-record, members-only, virtual conversation with Rodrigo Yáñez, former Chilean undersecretary of International Economic Relations and current lead partner with Deloitte Global Trade & Investment Chile.
With his expansive experience as a senior government official and current role in the private sector, Yáñez will provide political and economic context to offer insight and perspective on the recent vote to reject the proposed new constitution. He will go beyond the numbers to better understand what this means for the Boric Administration, the private sector, and the future of Chile.
Registration: dcprograms@as-coa.org