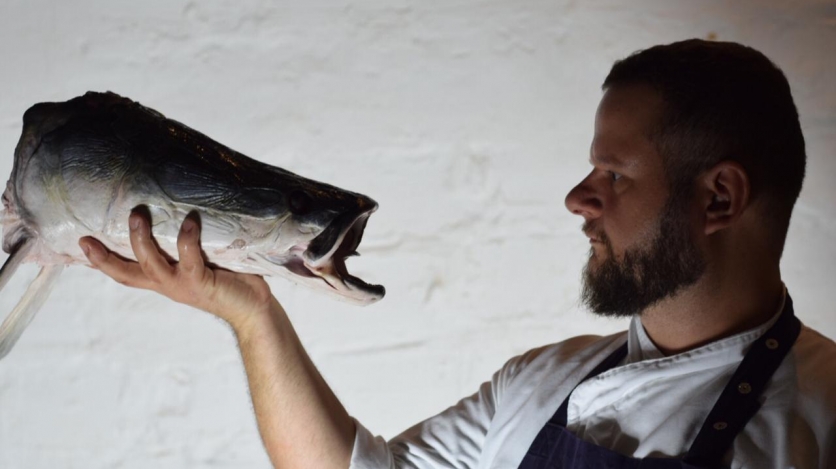 (Paulo Anijar)
CANCELED: YPA & AQ Gastrodiplomacy with Amazon Chef Paulo Anijar
Join us for a cooking class with the Brazilian chef. Note: This event was initially scheduled to take place on June 3.
Overview
Note: This event was previously scheduled to take place on June 3, and due to unforeseen circumstances had to be canceled.
Join Young Professionals of the Americas and Americas Quarterly for the fifth YPA Gastrodiplomacy Series live from Belém, Brazil.
 
Paulo Anijar, owner and chef of restaurants Santa Chicoria and Bartô in Belém, invites you to a unique cooking session on Amazonian cuisine. Join us to hear about the Amazon's potential as the last frontier in gastronomy while the world-renowned chef cooks an authentic local dish and shares his tips. Learn about the one-of-a-kind ingredients that can only be found in the rainforest as Anijar talks about the potential that keeping the forest standing brings to the gastronomic world as well as the local sustainable development.
To register, please email: mreina@as-coa.org
For press inquiries, please contact: mediarelations@as-coa.org
---
Not a member yet? Join YPA today for access to this event and our networking and social events, such as private art fair tours, concerts, and intimate talks with industry leaders around professional development.
Want to learn more about events like this? Sign up for the YPA mailing list.
The event is co-hosted by: