Briefing of New Index: Latin America's Capacity to Combat Corruption
Council of the Americas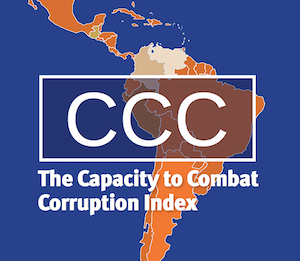 Council of the Americas will hold a discussion with Roberto Simon, AS/COA senior director for policy and head of the Anti-Corruption Working Group, and politics editor for Americas Quarterly.
Simon will provide an overview of the Capacity to Combat Corruption (CCC) Index, a new tool assessing Latin American countries' ability to uncover, punish and deter corruption.
To register, email us at dcprograms@as-coa.org.
RSVP no later than 3:00 p.m. the day before the event.