Registration: 6:00 p.m. to 6:30 p.m.
Panel on Political Outlook, Plus Poetry...

Live broadcast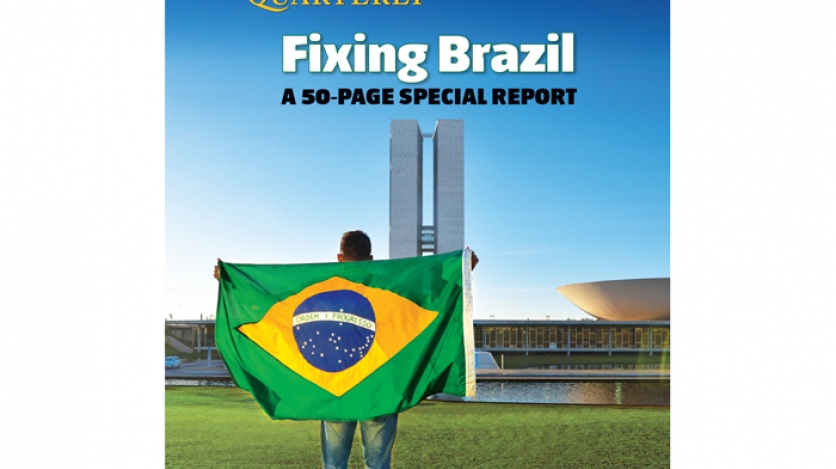 Brazil Night with Americas Quarterly
Please join AQ as we celebrate the launch of our new Brazil issue.
Overview

Follow AQ on Twitter: #FixingBrazil | @AmerQuarterly

Please join Americas Quarterly (AQ) as we celebrate the launch of our new Brazil issue with an all-star panel discussing the country's political future, plus live Brazilian music, a poetry reading, food, and drinks. The event will feature:
* AQ's Editor-in-Chief Brian Winter will be joined by João Augusto de Castro Neves, a leading political analyst at the Eurasia Group, and Carol Pires, a Brasília-based journalist formerly of Piauí magazine, to discuss how Latin America's largest economy can overcome its crisis.  
* We will also have a presentation on Brazilian poetry, featuring content from AQ's cultural supplement, Cultura, followed by a reception with Brazilian jazz by Débora Watts and her band. Hors d'oeuvres and wine will be served.
Price: Entry is free for current Americas Quarterly subscribers, who should email AQevents@as-coa.org to RSVP.
For others, admission to event is $19.95—and includes a special discounted one-year subscription to Americas Quarterly.
Event Information: Beckie Bintrim | bbintrim@as-coa.org | 1-212-277-8372
Press Inquiries: mediarelations@as-coa.org
Cancellation: Contact Juan Serrano-Badrena at jserrano@counciloftheamericas.org before 3:00 p.m. on Wednesday, October 19.
Visit AQ Online: www.AmericasQuarterly.org
Follow AQ on Facebook: www.facebook.com/AmericasQuarterly
---
Watch the video of Brazilian poet Eliane Potiguara