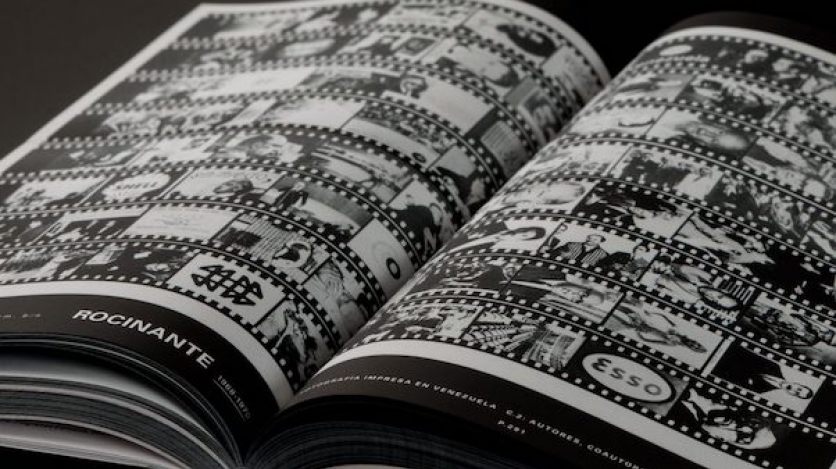 (Courtesy image.)
Book Launch: Fotografía impresa en Venezuela (Printed Photography in Venezuela)
Visual Arts will host a discussion between visual culture researcher Sagrario Berti and Jeff Rosenheim of the Metropolitan Museum of Art on May 29.
Overview
The publication provides a comprehensive inventory of photographically illustrated books published in Venezuela from 1945 to 2017. The program includes a discussion between the author Sagrario Berti (photography historian and visual culture researcher) and Jeff Rosenheim (Joyce Frank Menschel Curator, Metropolitan Museum of Art). Speakers will discuss how the research and methodology for this book led to the gathering of new historiographical materials about printed photography in Venezuela from the golden period.
Image: Rocinante, 1968–1970, black and white negatives, in Fotografía impresa en Venezuela (Printed Photography in Venezuela) (Caracas 2018), p. 291. Ricardo Báez, Sagrario Berti & La Cueva Casas Editorial.