Registration: 6:00 p.m.to 6:30 p.m.

Book Launch: 6:30 p.m. to 7:30 p.m.
...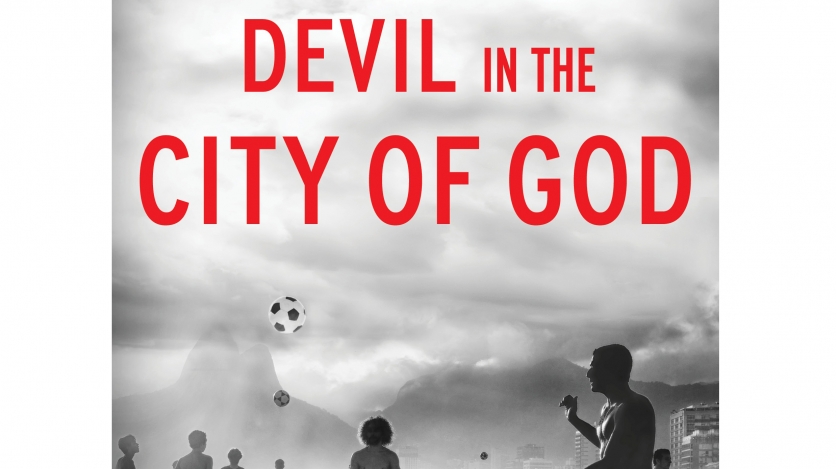 Book Launch: Dancing with the Devil in the City of God
Overview
Rio has always aspired to be among the pantheon of global capitals, and under the spotlight of the 2014 World Cup and the 2016 Summer Olympics Games it seems that its moment has come. But in order to prepare itself for the world stage, Rio must vanquish the entrenched problems that the author Juliana Barbassa recalls from her childhood. Turning this beautiful but deeply flawed city place into a predictable, pristine showcase of the best that Brazil has to offer in just a few years is a tall order—and with the whole world watching, the stakes couldn't be higher.
The book introduces the reader to the people who make up this city of extremes—revealing their aspirations and grit, their violence and splendor—and shedding light on the future of this city they are building together.
Speakers:
Juliana Barbassa, Author, Dancing with the Devil in the City of God: Rio de Janeiro on the Brink
Adriana La Rotta, Senior Director, Media Relations, Americas Society/Council of the Americas
Note: This event is free of charge. Prior registration is required.
Copies of the book will be available for sale. The program will be followed by a book signing.
Event Information: Diogo Ide | dide@as-coa.org | 1-212-277-8352
COA Corporate Membership: Monica Vieira | mvieira@as-coa.org | 1-212-277-8344
Press Inquiries: Adriana La Rotta | alarotta@as-coa.org | 1-212-277-8384
Cancellation: Please contact Juan Serrano-Badrena at jserrano@counciloftheamericas.org before 3:00 p.m. on August 4, 2015.