Atlanticx: Ensemble 2e2m
French ensemble 2e2m makes its Americas Society debut during the closing residency of the Atlanticx project.
Overview
We will host these in-person concerts on August 2, 4, and 5, and tickets are free.
Tickets for August 2 are sold out, but to reserve for August 4 and 5, please email Gina Portale. 
Videos of the concerts will be available on this page in Fall 2022. Follow us to hear more exciting performances. 
All guests will be required to provide proof of vaccination and wear masks.
Atlanticx is a newly formed ONG that spins-off from a program dedicated to new opera created by Fundación Williams with more than 60 artists-scholars sponsored through educational and creative initiatives. Based in Buenos Aires, Atlanticx offers a two-year program with workshops, residencies, and exchange opportunities for early-career composers, directors, and innovative transdisciplinary artists. The organization also produces the Festival Nueva Opera Buenos Aires, which will take place in October. 
For this edition of the Winter School, students worked via the internet with Suzanne Farrin and Fernando Fiszbein and are participating in meetings and classes during their time in New York.
Ensemble 2e2m, one of France's leading new music groups, with several hundred premieres to its credit since Paul Méfano founded it in 1972. Based in Paris since its creation, the ensemble produces concerts, educational projects, public rehearsals, and meetings with composers and performers as a way for audiences to discover works, experiment, and build a close connection with musical creators.
During this residency in New York, 2e2m will present three concerts with premieres by Atlanticx's participants and lead workshops for emerging artists. 
Tuesday, August 2, 7 p.m.
Americas Society, 680 Park Avenue
Atlanticx World Premieres 
Program
Leandro Yabkowski, Opt-out for double bass and live electronics
Andrés Moscoso, Del habla y el despojo for piano
Darío Benbassat, El antiguo lamento for trombone and electronics
Manuel González Calderón, Línea dorada for violin
Julia Tchira, Piping Plover Rhapsody for percussion
Macri Cáceres, Blue(im)print for piano and electronics
Sergio Cote, b1 for trombone and electronics
Manuel Valverde, Continuo vertical for double bass
Florencia Novoa de Ferrari, Temas y variaciones for violin and video
Thursday, August 4, 7 p.m.
Target Margin Theater, 232 52nd St., Brooklyn
La Biblia de la No Ortodoxia
Program
Luciana Perc, Dessus-dessous for violin and video
Javier Lami, Jaulas for piano
Pablo Rubino, Homeomerías for trombone
Karlheinz Stockhausen, Klavierstück XIV for piano
Guillermo Leonardini, Rumo for double bass
Horace Bravo, Lui for trombone
Itzá García, Descargas for percussion and electronics
Paul Méfano, Alone for violin
Friday, August 5, 7 p.m.
Target Margin Theater, 232 52nd St., Brooklyn
Carabanchel-NY Express
Program
Luciano Berio, Sequenza V  for trombone
El Recodo/Shusheta traditional tangos arranged for five instruments by Fernando Fiszbein
Fernando Fiszbein, Open Baires for voice and six instruments
Heráclito Fernandez-Fiszbein, El diablo suelto for six instruments
Vicente Hansen Atria, Beuchamp-Feuillet N° 3 for percussion
Vinko Globokar, Corporel for percussion
Trotsky-Fiszbein, Nous, opposition de gauche for six instruments and video
Morales-Fiszbein, Barrilete Cósmico for six instruments and video
Fiszbein, Mambo Personal for six instruments and fixed media
Fiszbein, Distropical for six instruments
Fiszbein, Farandole for six instruments
Hermeto Pascoal, Irmãos latinos for six instruments
Hermeto Pascoal Santo Antonio/Bebe for six instruments
Musicians:
Elisa Humanes, percussion
Apolline Kirklar, violin
Juliette Herbet, double-bass
Alphonse Cemin, piano
Lucas Ounissi, trombone
Fernando Fiszbein, guitar, bandoneon, voice, music director
In collaboration with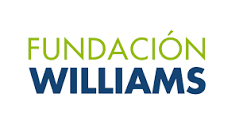 Funders
The MetLife Foundation Music of the Americas concert series is made possible by the generous support of Presenting Sponsor MetLife Foundation. The Spring 2022 Music program is also supported, in part, by public funds from the New York City Department of Cultural Affairs in partnership with the City Council, by the New York State Council on the Arts with the support of the Office of the Governor and the New York State Legislature, and by the Howard Gilman Foundation.
The residency and performances of Ensemble 2e2m in New York City have been made possible through Jazz & New Music, a program of Villa Albertine and FACE Foundation, in partnership with the French Embassy in the United States with support from the French Ministry of Culture, Institut français, SACEM (Société des auteurs, compositeurs et éditeurs de musique) and the CNM (Centre National de la Musique).
Additional support for this concert comes from the Alice M. Ditson Fund of Columbia University, The Aaron Copland Fund for Music, and The Amphion Foundation, Inc.