Registration: 8:30 a.m. to 9:00 a.m.

Conference: 9:00 a.m. to 12:00 p.m.
...

Live broadcast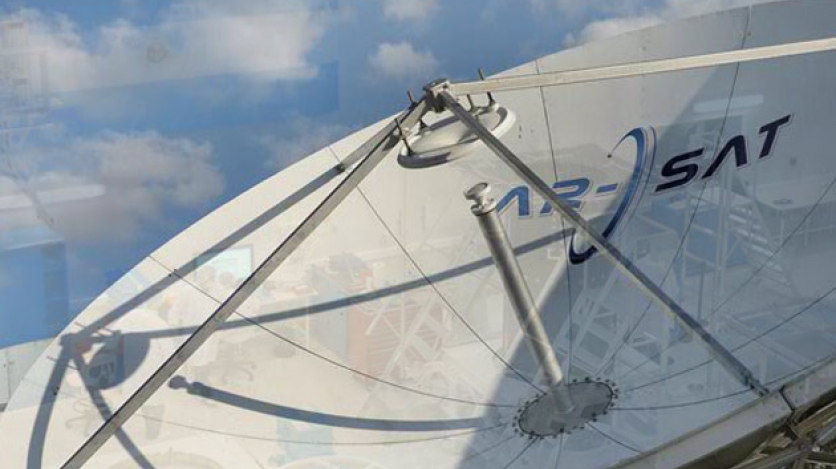 (Image: Telesemana.com)
Argentina: Investment Opportunities in the ICT Sector
Join AS/COA and the Argentine Communications Ministry for the November 1 event, featuring a keynote address by Communications Minister Oscar Aguad.
Overview

Follow the discussion on Twitter: #CouncilARG | @ASCOA
The Communications Ministry of Argentina, in partnership with AS/COA, is pleased to present "Argentina: Investment Opportunities in the Information and Communication Technologies Sector," featuring a keynote address by Oscar Aguad, Argentine communications minister.
This road show will feature the latest investment opportunities and discuss strategic government decisions affecting the sector. Learn about the most important regulatory measures implemented by the government in the last year to establish a framework of legal security and to continue working to strengthen relations with both Argentine and foreign companies. This invitation-only event will bring together key government officials, senior policymakers, investors, and international and domestic business leaders for a forward-looking and insightful discussion.
Confirmed Speakers:
Oscar Aguad, Minister of Communications, Argentina @OscarAguadCBA
Francisco Alvarez-Demalde, Founder and General Partner, Riverwood Capital Partners
Clarisa Estol, Secretary of Investment Promotion, Communications Ministry, Argentina @mincomargentina (Download her presentation.)
Luis García Hamilton, Investment Director, Argentina Investment and Trade Promotion Agency @InvestTradeARG (Download his presentation.)
Miguel de Godoy, President, National Communications Agency (ENACOM), Argentina @mdegodoy
Miguel Kiguel, President, Econviews @kiguel
Rodrigo de Loredo, President, ARSAT @rodrigodeloredo (Download his presentation.)
Luis Quinelli, President, Sion @luisquinelli
Pablo Saubidet, President, Iplan
Susan Segal, President and CEO, Americas Society/Council of the Americas @s_segal
This event is by invitation only. Space is limited.
Register at rsvp@as-coa.org.
Event Information: Virginia Guevara | vguevara@as-coa.org
Sponsorship Opportunities: Ragnhild Melzi | rmelzi@as-coa.org
AS Individual Membership Info: Felipe Marin | fmarin@as-coa.org
COA Corporate Membership Info: Natalia Williamson | nwilliamson@as-coa.org
Press Inquiries: mediarelations@as-coa.org
Agenda
Agenda
9:00 – 9:05 a.m.   Welcome Remarks
  Susan Segal, President and CEO Americas Society/Council of the Americas
9:05 – 9:20 a.m.   Keynote
Oscar Aguad, Minister of Communications of Argentina
9:20 – 9:35 a.m.   Keynote
Luis Garcia Hamilton, Director, Argentine Investments and International Commerce Agency                       
9:35 – 9:50 a.m.   Coffee Break
   
9:50 – 10:50 a.m.   Presentations by the Ministry of Communications of Argentina, ENACOM, and ARSAT
Clarisa Estol, Secretary for Investment Promotion, Ministry of Communications of Argentina
Miguel de Godoy, President, ENACOM 
Rodrigo de Loredo, President, ARSAT
10:50 – 11:05 a.m.   Q&A
11:05 – 12:00 p.m.  Panel: Doing Business in Argentina
Jorge Di Blasio, President, Red Intercable
Luis Quinelli, President, Sion
Pablo Saubidet, President, Iplan
Francisco Alvarez-Demalde, Founder and General Partner, Riverwood Capital Partners
Miguel Kiguel, President, Econviews (moderator)
12:00 p.m.   Closing Remarks
Oscar Aguad, Minister of Communications, Argentina