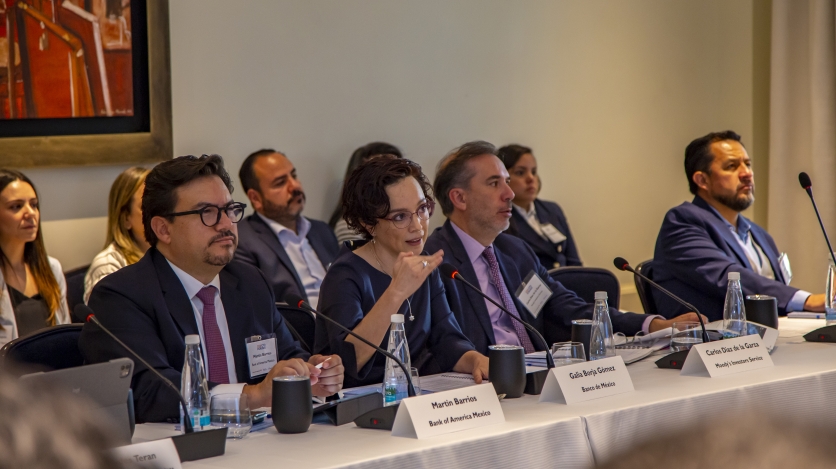 CFO Forum, 2022.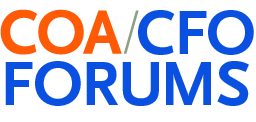 2023 CFO Forum: Mexico City
Senior finance leaders from top multilatina and multinational companies gathered in-person in Mexico City to kick-off the 2023 CFO Series. 
Overview
The CFO Forum: Mexico City provides a space for dialogue and collaboration for finance community representatives, to hear from experts, engage in collaborative discussions, and network among peers.
This year's forum addressed key topics impacting the finance function, such as artificial intelligence and nearshoring.
---
Program Information: Luciana Sabillon | lsabillon@as-coa.org
Sponsorship Opportunities: Mercedes Fernandez | mfernandez@as-coa.org
Registration: Cyndi Balladares | cfoprogram@as-coa.org
Agenda
2023 CFO Forum: Mexico City
Welcome Remarks
Maria Lourdes Teran, Vice President, AS/COA Miami
Martín Barrios, Managing Director, Global Transaction Services Country Head, Bank of America Mexico (Chair)
Session I—Government Leader Economic Outlook: Mexico
A senior government leader will provide an expert perspective on the current state of national monetary policy and address Mexico's economic landscape for the rest of the year.
Galia Borja, Deputy Governor, Banco de Mexico
Session II—Is Artificial Intelligence transforming the role of CFOs?
Artificial intelligence (AI) is already changing the way we work and live our daily lives. Using AI to automate certain tasks of the finance function could lead to increased productivity and growth. This panel of experts will discuss what technologies, trends, and regulations are impacting financial operations. How can data generated by AI help CFOs make important decisions? Will AI adoption impact the way CFOs hire talent?  
Jaime Marijuan, Global Product Marketing Leader, OneStream Software
Narciso Campos, Partner, Capital Markets, White & Case
Diego del Bel Belluz, CFO Mexico, Novartis
Session III – Nearshoring: A Unique Opportunity for Mexico
As a result of the global economic and geopolitical tensions that emerged in 2022, U.S. multinational companies have prioritized moving key industries closer to the United States. With Tesla's latest announcement to invest $5 billion in a gigafactory in Nuevo Leon, Mexico, the country, as a part of USMCA, is uniquely positioned to attract North American production. This session will tackle the benefits and challenges nearshoring key industries can bring to the region. How can Mexico's financial leaders help facilitate this transition?
Fernando Alvarez Toca, CFO, Fibra Uno (FUNO)
Jose Antonio Martinez Gonzalez, CFO, Mexico & LatAm North, Medtronic
Alejandro Raya, VP of Business Development, DHL Supply Chain Mexico
Carlos Diaz de la Garza, Country Head, Moody's de Mexico (moderator)