Americas Society
Council of the Americas
Uniting opinion leaders to exchange ideas and create solutions to the challenges of the Americas today
Facing the Barriers to Growth for Latin America's Women Entrepreneurs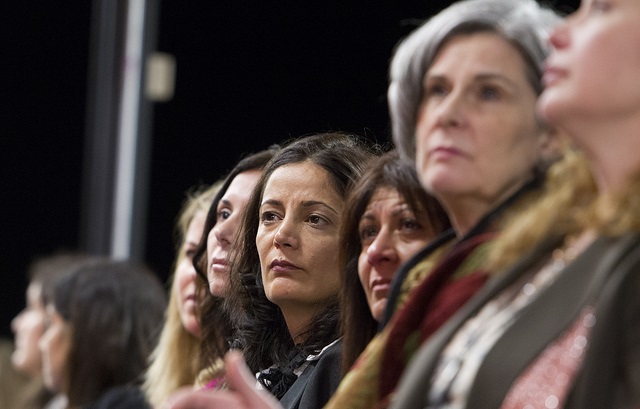 Wednesday, December 4, 2013

Around the world, female entrepreneurs face challenges that prevent them from building businesses and getting involved in economic reform processes. While 37 percent of global businesses in the formal sector are female-owned, the fact that a sizeable portion of women works in the informal sector prevents many from accessing crucial resources, credit, or work space.
The Center for International Private Enterprise's Development Blog notes that the problem isn't a "scarcity of female entrepreneurs, but rather a surplus of barriers that limit women's ability to register their businesses, take advantage of property markets, and access credit to grow their businesses." A July 2013 global survey of 67 countries estimated that 126 million women were starting and running businesses. Despite these numbers, only 10 percent of female businesses owners have access to the financing needed to grow their enterprises, leaving a $320 billion credit gap, according to November 2013 data by the International Finance Corporation (IFC). Access to capital remains a hurdle for women in Latin America and the Caribbean as well, where financial institutions provide only 20 percent of the necessary funding for women's business ventures, and less than a third of women saved money in banks in the past year.
In spite of these obstacles, women in the region account for 15 percent of total entrepreneurial activity and 24 percent of the region's innovation-focused services. In the United States, Latina-owned businesses are nearing the 1 million mark at 944,000, while contributing $65.5 billion to the U.S. economy.
As women strive to grow their businesses, public and private partnerships that encourage fair legislation, innovative initiatives, unbiased business regulatory frameworks, and training programs are ways to help overcome the barriers to women's entrepreneurship, shows a Brookings Institute policy brief. Specifically, this could include advocating for equal opportunity laws and nondiscrimination policies. In Chile, for example, public funding is available to women business owners who take maternity leave. In terms of enhancing regulatory frameworks, the IFC suggests that financial institutions offer credit reporting services and extend hours of operation to accommodate the time constraints faced by women juggling familial and work commitments. Latin America could take a page out of Colombia's book when it comes to training initiatives; legislation in the Andean country requires the government to offer managerial, organizational, and technical support to women-owned micro-, small-, and medium-sized enterprises in both rural and urban areas of the country.