Americas Society
Council of the Americas
Uniting opinion leaders to exchange ideas and create solutions to the challenges of the Americas today
What to Expect from the Trump-Bolsonaro Bromance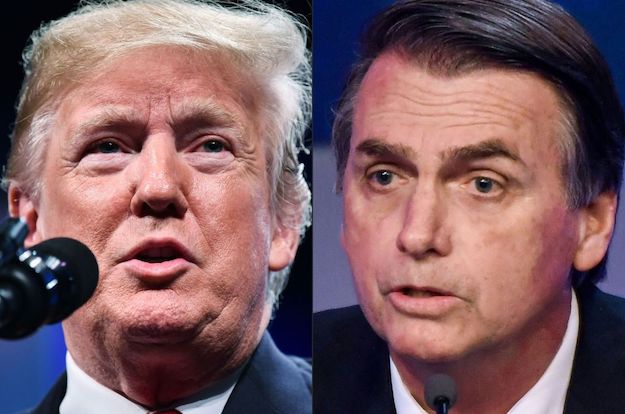 For the first time in decades, Brazil and the United States will find themselves strongly aligned politically. That alignment could be very significant for both countries. 
Brazil's incoming President Jair Bolsonaro has long been an outspoken fan of the United States, and never more so than under the administration of Donald Trump. A recent visit to Washington by his son, Eduardo Bolsonaro, was notable for his wearing of a "Trump 2020" baseball cap around town. Brazil's new president and Trump are bound to get along; their personalities and policy views will ensure that. But...
Read this article on the Americas Quarterly website. | Subscribe to AQ.