Americas Society
Council of the Americas
Uniting opinion leaders to exchange ideas and create solutions to the challenges of the Americas today
Two Months On, Brazilians Still Ask: Who Killed Marielle Franco?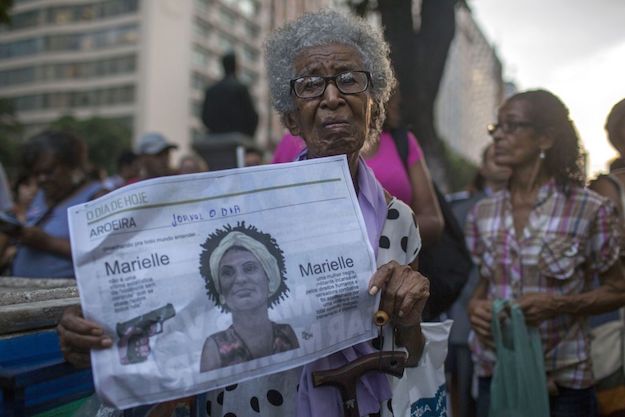 More than 50 days after Rio de Janeiro city councilwoman Marielle Franco and her driver Anderson Gomes were shot to death – an act that ignited protests, dominated Brazil's front pages and earned international condemnation – the questions of who murdered them, and why, remain unanswered. 
While news outlets in Rio have reported troubling details about the March 14 shooting – including the fact that the bullets used in the downtown Rio attack were part of a shipment sold to the police – investigators have issued few public statements, fueling pessimism the case will ever be solved...
Read this article on the Americas Quarterly website. | Subscribe to AQ.