Solving Chile's Crisis Starts With Fixing Its Pension System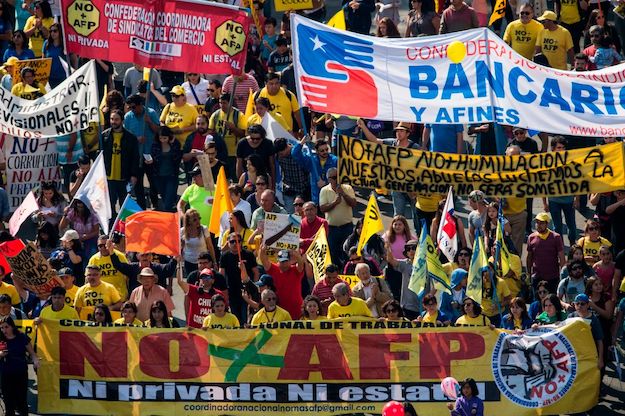 As Chile's protests continue into the new year, it is important to understand the reasons behind the public's frustration – and for policymakers to come up with ways to address it. In that, no issue is more important than Chile's private pension scheme, singled out in opinion polls as the most important issue for the protesters.
Set up in 1982, at the height of the Pinochet dictatorship, the system's pension payments for retirees are now starting to kick in. Although the system was sold on the claim that people would be able to retire on 70% of their salaries, they have instead been...
Read this article on the Americas Quarterly website. | Subscribe to AQ.