Americas Society
Council of the Americas
Uniting opinion leaders to exchange ideas and create solutions to the challenges of the Americas today
O que esperar de Jair Bolsonaro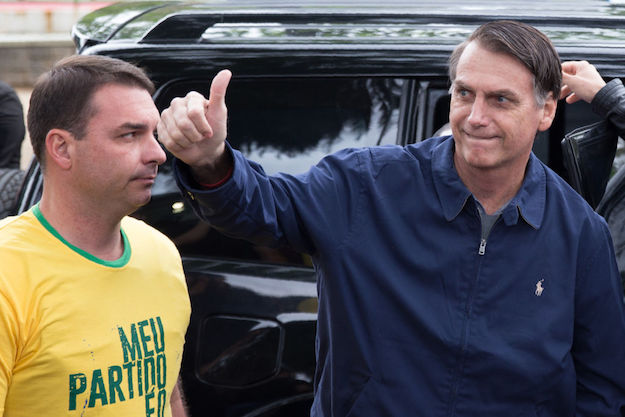 SÃO PAULO – Não acabou ainda. Mas o fim está próximo.
Parece muito provável que Jair Bolsonaro seja o próximo presidente do Brasil, após a eleição de domingo em que ele recebeu 46 por cento dos votos. Embora ele ainda tenha que enfrentar um segundo turno contra Fernando Haddad, do Partido dos Trabalhadores, em 28 de outubro, muitos observadores internacionais, investidores e brasileiros comuns já estão com a mira no futuro, tentando imaginar como será o governo de direita...
Read this article on the Americas Quarterly website. | Subscribe to AQ.