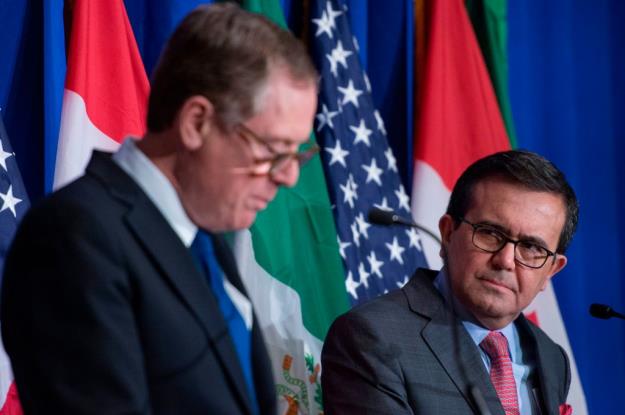 Following Tuesday's events, it is not an exaggeration to say that the North American Free Trade Agreement (NAFTA) is on life support, and it is unclear whether the patient will even survive into the coming year.
Though the advance writing was flashing brightly on the wall, the three lead NAFTA negotiators put paid to the idea of an early agreement when they appeared jointly at the end of the fourth negotiation round in Washington on Oct. 17. Citing unspecific challenges and conceptual gaps among the negotiation teams, Canada, the United States and Mexico decided to postpone the next...
Read this article on the Americas Quarterly website. | Subscribe to AQ.